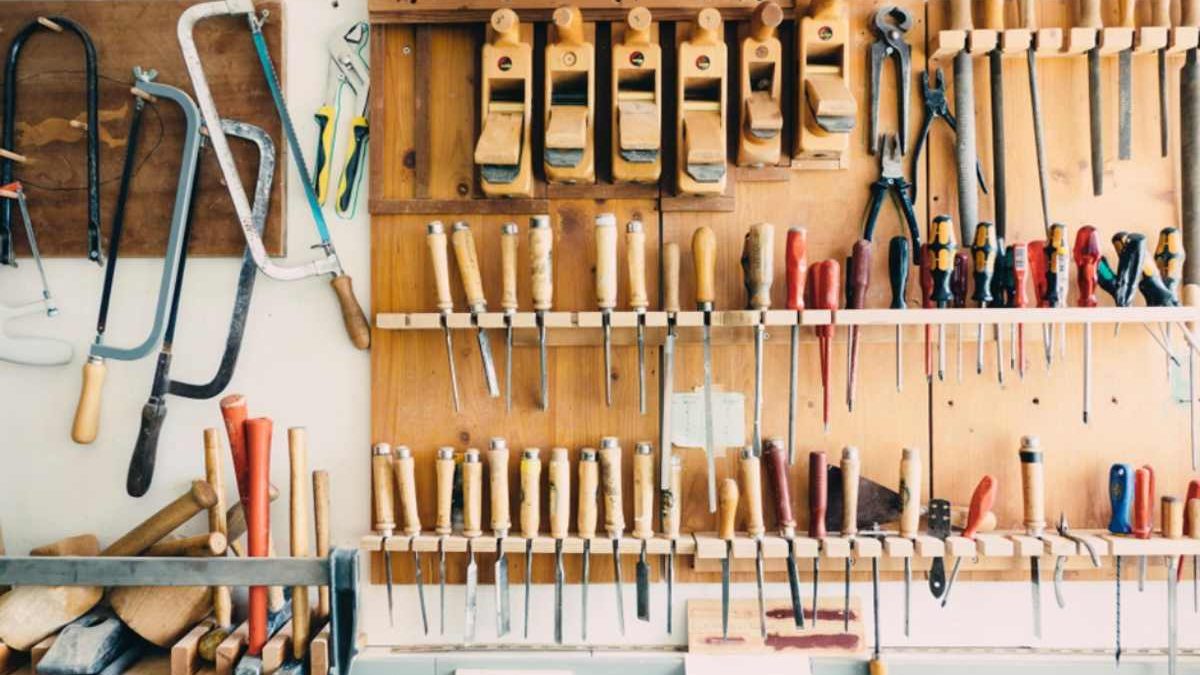 Due to its separate entrance and large open floor plan, a garage is a top-notch location to transform it into your high-specification workshop. With solid planning and attention to detail, you can use this space for all of your hobbies or home improvement projects – even starting a small business! To help get you started, we have outlined some key steps in this article.
Assess Your Space
Your first steps should include measuring the size and shape of the garage. As well as examining any electrical needs or lighting requirements that may be present. Plumbing and ventilation also need to be carefully considered before you continue creating your perfect setup. Use precise measurements when drawing up a floor plan so you can effectively visualize how exactly your design will take shape.
Depending on the tools and machinery you wish to use in your workshop, electrical and lighting demands may vary. Generally speaking, garages are not built to sustain heavy loads of electricity. Hence, you will likely need to upgrade the electrical system accordingly. This could involve integrating new outlets, supplementing circuits, or a complete rewiring of the garage itself.
When building a garage workshop, consider plumbing and ventilation. If you intend on using the space for painting or tasks that produce fumes, make sure there is sufficient ventilation available. You may need to install fixtures such as a sink in order to support your projects with ease.
Design Your Workshop
Consider layout options that fit with both your requirements as well as any personal preferences. When selecting tools and equipment for crafting something special, be sure they are suited to completing each project successfully. While also allowing you room for storage solutions that help keep the area organized. Make sure no element is left unconsidered when planning a workspace where great things will happen.
When you're constructing your workspace and storage system, think about how to organize everything for convenient access. Install shelves, cupboards, or drawers so that nothing is out of sight. Provide a comfortable work environment by considering the height of work surfaces plus where to appropriately position tools. This encourages an ergonomic setup.
The success of your projects relies on properly selecting the right tools and equipment. Different tasks require a myriad of items. At a minimum, you should start with essentials such as a workbench with cabinets, a table saw, a drill press, and hand tools.
Prepare Your Garage
Before you can launch your workshop, get the most out of your garage. Start by taking away all excess items and cleaning the space thoroughly. If necessary, perform repairs or renovations for a more suitable look. Removing mess will render an immaculate canvas to build on and help you assess what range of area is available for use.
Keeping your workshop spotless is essential if you wish to maintain a clean, safe atmosphere. Sweep and mop the floors, and scrub off dirt or particles from walls and ceilings. Make any necessary upgrades for added safety measures. By doing so, you can guarantee that your workspace will remain functional while also promoting healthy practices within it.
Upgrade Electrical and Lighting
Upgrade your electrical system by adding additional outlets and circuits or even rearranging the wiring of your garage. Make sure that the electricity code meets requirements and can handle all of the power needs for your garage tools.
Solid illumination is a must-have for your workshop. Ensure the lighting is sufficiently bright so that no task goes unseen, yet not too intense as to cause glare or shadows. Consider mounting overhead light fixtures and specific task lamps for an optimal balance of brightness. These can be those above your workbench or tool storage area. LED bulbs are great energy-saving options that supply even illumination while lasting longer than their incandescent counterparts.
Install Heating and Cooling Systems
For a comfortable workshop, you must install an appropriate heating/cooling system irrespective of where you live. Doing this will enable you to work on your projects no matter how extreme the temperatures may be outside. You should have multiple systems at your disposal such as electric heaters, propane heaters, central air conditioning, or window units. All of those are cost-effective solutions for climate control in the shop environment.
If you want to improve energy efficiency while also minimizing your heating and cooling costs, insulate the garage space. Add insulation materials to all garage walls, doors, and ceilings. This lifehack will not just reduce noise levels but make the workshop a more pleasant environment for work.
Create a Dust Collection System
Fine particles produced from woodworking or power tools can create a hazardous environment for anyone in the workshop. Install a dust collection system that will maintain clean and safe air quality. There are numerous varieties of dust collectors available, such as portable models, wall-mounted ones, and centralized systems.
When picking your dust collection system, take into account the type of dirt produced by your operations and how large your workshop is. In a small shop, get away with a mobile unit. For bigger workshops, opt for an installed or centralized model. Keeping up-to-date on regular maintenance routines helps guarantee its efficiency and operation are not compromised over time.
Set Up Your Workspace
Make sure all of your tools are organized so you can easily grab them when needed. Create an ergonomic space where you can feel comfy while working on projects. Complete your garage with custom workbenches and storage solutions tailored to fit the needs of whatever task at hand.
When arranging your instruments, think about how often you employ each item and where they would be most beneficial. For instance, set aside all of the woodworking tools together or electrical equipment separately. That way, when a task comes up requiring one of those items, you'll quickly find what you need!
To ensure an effective workflow with minimal risk of injury over extended periods of labor time, consider setting up a comfortable workspace. Adjust any work surfaces to appropriate heights while using anti-fatigue mats as well as ergonomic chairs or stools.
Add Finishing Touches
Consider new workshop-friendly flooring that will bring your projects to the next level. When selecting the perfect flooring and wall coverings, take into account both longevity and maintenance. Consider a durable material like epoxy or vinyl that can stand up to heavy use and inevitable spills. On walls, opt for an easy-to-clean option such as painted drywall or wainscoting so you won't have to worry about scrubbing off stains.
Transform your workshop into a more creative space by painting it with colors that reflect your unique style and personality. Hang some posters, artwork, or photos of past projects to add character. Enjoy the pleasant atmosphere this simple project creates. You may be surprised how much it improves your inspiration levels when working there.
Conclusion
Transform your garage into a workspace of excellence with strategic planning, resourceful preparation, and successful execution. When you adhere to the steps mentioned in this article, you can construct a secure garage workshop that aligns perfectly with all of your wants and needs.