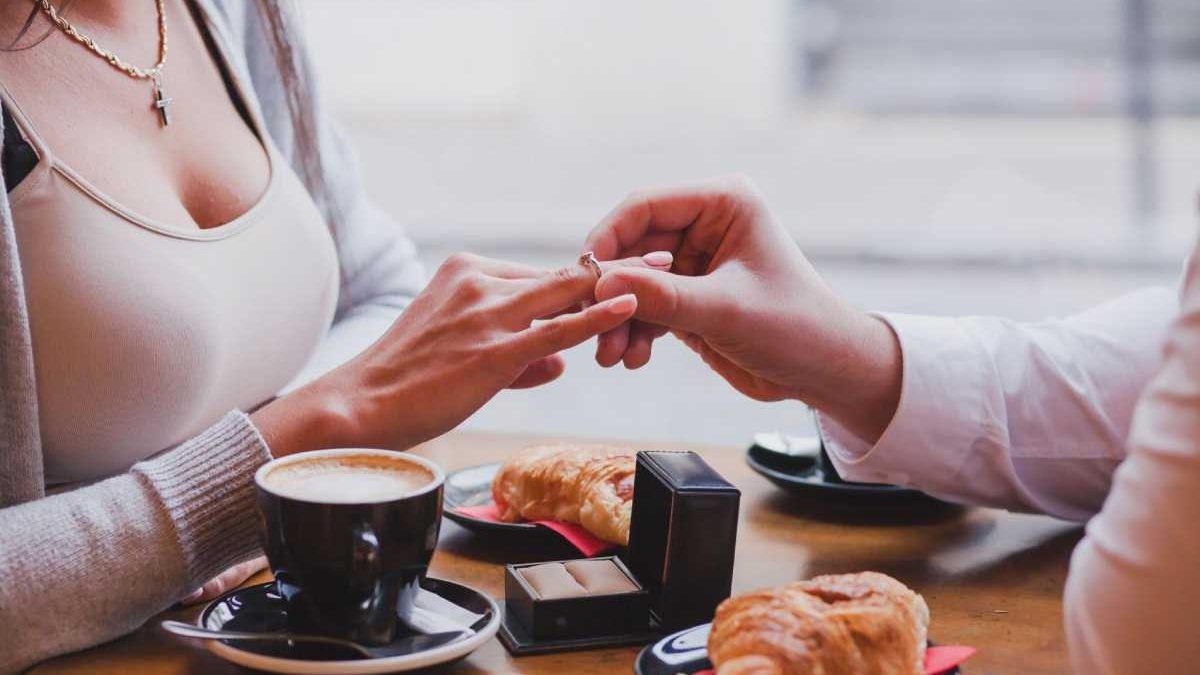 Coffee dates – There's something about the combination of coffee and romance that works! And what's better than a cozy and romantic coffee date? Whether you're just getting to know your partner or you've been together for years, a coffee date can be a great and effective way to connect with your partner. However, with the hustle and bustle of everyday life, it can be challenging to go out, so get cozy and enjoy an intimate coffee date. Here are some romantic coffee date ideas for your next indoor comfy time with your partner.
Create a cozy coffee nook.
Set the mood by creating a cozy coffee nook in your home. Choose a comfortable spot with good lighting and a relaxed atmosphere. Add some comfortable seating, a coffee table, and some soft lighting. Decorate the area with candles, fresh flowers, and a few books or magazines to read while sipping your coffee.
Get creative with your coffee.
Instead of just making a regular cup of coffee, get creative and make a special coffee drink. For example, you could try making homemade lattes, cappuccinos, or even flavored iced coffee. You can find many recipes over the internet, or get creative and make your own.
Even if you just have a casual coffee date, taking the time to set the table can make the experience more special. Use your best coffee cups and saucers, and add a small vase of fresh flowers as a centerpiece. You could also add a small plate of snacks, such as pastries or fruit, to enjoy with your coffee.
If you and your date are both coffee lovers, consider having a coffee tasting:
Choose a few different types of coffee, such as light roast, dark roast, and flavored coffee.
Brew each one and taste them together, discussing the different flavors and notes. This is a fun way to learn more about coffee and bond over a shared love of the beverage.
You can go for Nespresso Pods and try out different coffees for your exciting date.
Watch a coffee-themed movie. Coffee dates
If you're looking for a low-key date night, consider watching a coffee-themed movie together. Some great options include "Coffee and Cigarettes," "Barista," and "Black Coffee." Grab some popcorn or snacks, and cuddle up together while you watch.
Take your coffee date to the next level by having a coffee-themed dinner. Try cooking with coffee as an ingredient, like coffee-rubbed steak or coffee-glazed carrots. You can also serve coffee-inspired cocktails or desserts like tiramisu red ice cream.
If you're feeling playful, consider playing some coffee-themed games together. For example, you could play a trivia game about coffee or play a game of "coffee pong" (similar to beer pong, but with coffee cups instead). This is a fun way to relax and enjoy each other's company while having lighthearted fun.
If you're feeling crafty, consider learning how to make latte art together. All you need is some milk, a frother, and some espresso. You can find plenty of tutorials online to help you get started. Not only is this a fun activity, but you'll also be able to impress your friends with your newfound skills.
If the weather is nice, consider having a coffee-themed picnic in your yard. Have a basket with some sandwiches, snacks, and of course, coffee. Choose your favorite spot in your garden, and enjoy a relaxing afternoon together. Don't forget a cozy blanket and some outdoor games to play.
Bake some coffee-themed treats.
If you're feeling domestic, consider baking some coffee-themed treats together. For example, you could make coffee cake, coffee-flavored cookies, or coffee-infused ice cream. This is a fun way to bond over a shared love of coffee and baking.
Have a coffee-inspired spa day.
If you're looking for a more relaxing and pampering date night, why not have a coffee-inspired spa day? Coffee is known for its exfoliating and rejuvenating properties, so why not make your coffee scrub or face mask? You can also enjoy a hot cup of coffee while soaking in a warm bath.
Conclusion
Coffee dates are one of the best ways to spend time with your beloved. Get comfortable at your house and have an amazing coffee time with your loved ones. The ideas mentioned above may help you get some extraordinary ideas. You can also get creative and think out some decoration and game ideas for a great date.
Also read: Delicious Breakfast For your date