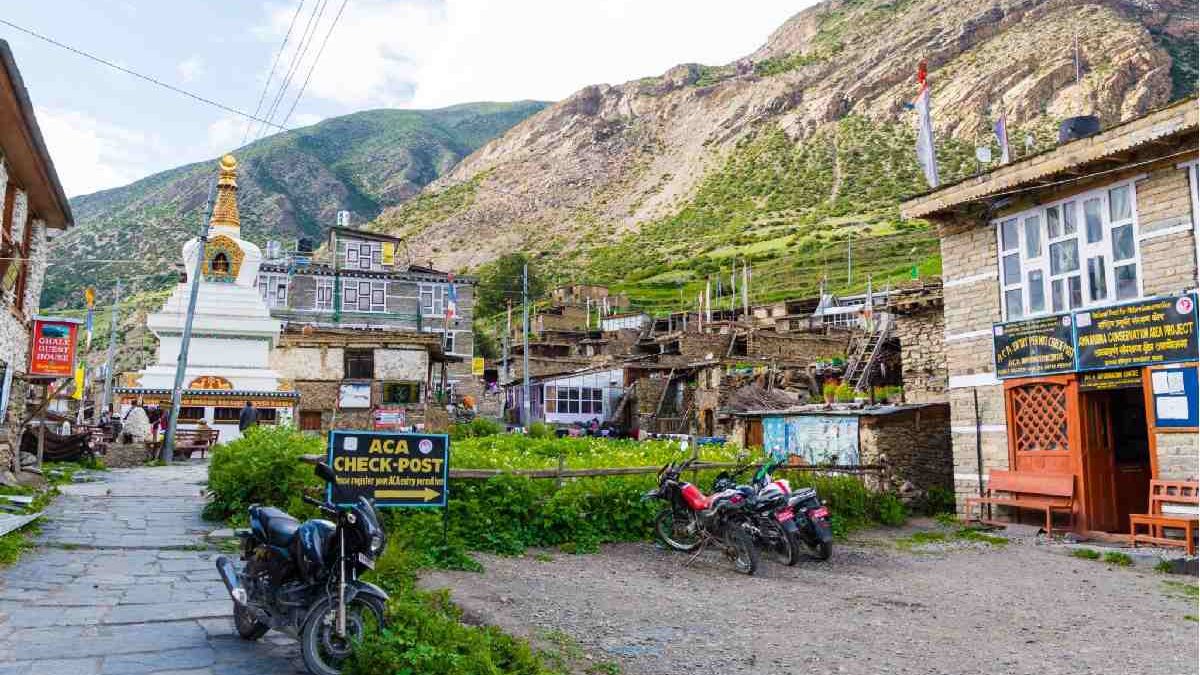 Introduction
Rohtang Pass
Hadimba Temple
Solang Valley
Manu Temple
Vashisht Hot Water Springs
Naggar Castle
Conclusion
Introduction
Nestled amidst the snow-capped mountains of the Himalayas, Manali is a picturesque town located in the state of Himachal Pradesh, India. Famous for its breathtaking landscapes, adventurous activities, and serene ambiance, Manali attracts tourists from all over the world. In this article, we will explore the best places to visit in Manali, from natural wonders to ancient temples, ensuring you have an unforgettable experience in this captivating destination.
Rohtang Pass
One of the most popular tourist attractions in Manali is the Rohtang Pass, located about 51 kilometers away from the town. This high-altitude mountain pass offers panoramic views of the surrounding peaks and is a gateway to the Lahaul Valley. Visitors can enjoy various adventure activities here, such as skiing, snowboarding, and mountain biking. However, it is important to note that Rohtang Pass is open only during the summer months, from May to November, due to heavy snowfall during the winter season.
Hadimba Temple
Another must-visit place in Manali is the Hadimba Temple, situated amidst a lush deodar forest. Built in 1553, this ancient temple is dedicated to Goddess Hadimba, the wife of Bhima from the Indian epic Mahabharata. The distinct architecture of the temple, with its intricately carved wooden façade, attracts architectural enthusiasts as well as religious devotees. Surrounded by natural beauty, the serene atmosphere of the temple provides a calming experience.
Solang Valley
For adventure enthusiasts and nature lovers, a visit to Solang Valley is a must. Located around 13 kilometers away from Manali, Solang Valley offers breathtaking views of glaciers, snow-capped peaks, and lush green meadows. Visitors can indulge in adventure activities like paragliding, zorbing, and skiing, making it a perfect destination to satiate your adrenaline rush. The pristine beauty of Solang Valley makes it an ideal spot for photographers as well.
Manu Temple
Located in the old Manali region, the Manu Temple holds great religious and historical significance. Dedicated to the sage Manu, the creator of the world according to Hindu mythology, this temple attracts devotees seeking blessings and peace. Surrounded by lush greenery and towering trees, the Manu Temple offers a tranquil and spiritual experience. Visitors can also explore the nearby Manali Bazaar, known for its vibrant handicrafts and local cuisines.
Vashisht Hot Water Springs
Renowned for their therapeutic properties, the Vashisht Hot Water Springs are a popular attraction in Manali. Located just 3 kilometers away from the main town, these natural hot springs are believed to have healing powers. Visitors can take a dip in the hot water and rejuvenate their mind and body. The Vashisht Temple, dedicated to the sage Vashisht, is also worth a visit for its intricate architecture and peaceful ambiance.
Naggar Castle
For history and art lovers, a visit to Naggar Castle is highly recommended. Located in the Naggar town, approximately 20 kilometers from Manali, this medieval castle was built in the 15th century by Raja Sidh Singh. The castle exhibits a unique blend of Himalayan and European architecture, with intricate wood and stone carvings. Inside, you can explore the art gallery showcasing traditional and contemporary artwork, providing a glimpse into the rich cultural heritage of the region.
Conclusion
From the majestic Rohtang Pass to the serene Vashisht Hot Water Springs, Manali offers a plethora of attractions that cater to every traveler's interest. Whether you are seeking adventure, spirituality, or a glimpse into history, this charming town has something for everyone. The natural beauty, coupled with the rich cultural heritage, ensures that a visit to Manali featuring the best vacation rentals in Manali, will leave you with memories to cherish for a lifetime. So plan your trip, and get ready to explore these best places in Manali that will leave you mesmerized.