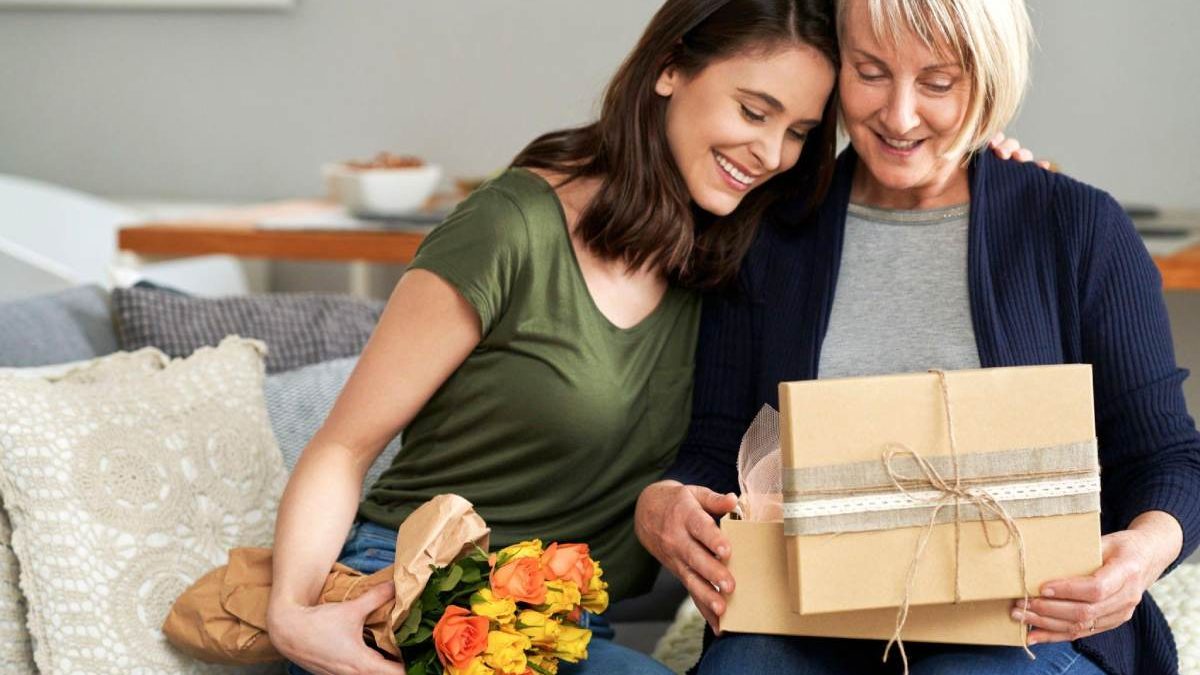 Mother's day is just around the corner, and almost all of us would love to show our supermoms how much we love them!
Did you know that in the US, almost 84% of adults want to spoil their moms by gifting them flowers, chocolates, or other gifts?
Well, if you also wish to do something extra special for your mother, here are some quirky ideas!
1. Do the Household Chores For Her
 This idea might not look like much but trust us; your mom will be over the moon when she gets to know you've offered to do the household chores for her that day (or even the entire week)!
Moms might not express it often, but they do need a break from their daily tasks of cooking, washing clothes, cleaning dishes, or watering flowers. And this is especially true for women who manage both their professional as well as home.
So if they get a full day of break from these boring tasks, they'll never forget such a wonderful gift!
2. Cook A Meal For Her
 If you love experimenting with food, then why not merge your hobby and a unique mother's day gift together?
Starting right from breakfast to late-night dinner, make a few dishes for your mum and watch her eyes light up with joy!
You can purchase the raw materials and start cooking or baking right away! For example, make her a lovely fruit smoothie and a sandwich for breakfast, some spaghetti for lunch, and open a bottle of wine for dinner.
Even if you're not that great at cooking, many stores online offer special Mother's Day Food Delivery services. You only need to heat and serve them to make your mom happy!
3. Send Her For A Spa Day
 You just can't go wrong with a spa day for a meaningful Mother's Day gift!
Moms are never off from work, and having a relaxing massage or a spa facial can help them unwind physically and mentally. You can either send mummy alone or even go for a mom-and-daughter duo.
If spas are too costly, simply buy her a small spa kit containing relaxing massage oils, bath salts, towels, and perhaps a chocolate or two. Then, help her have a refreshing spa day right at home by providing a 5-star spa experience!
4. Gift Her A Photo Album
 In today's world of Facebook and Instagram, people hardly print pictures, let alone preserve those memories in an album.
If your mom feels particularly nostalgic about the good old days, print a few pictures from some of the major milestones in her life (her graduation day, her wedding day, or the day you were born) and paste them on a vintage-style album.
If you want, you can always be as creative as you wish. Write some footnotes below each photo, or ask your mom to write them down. Then, go through this beautiful memento together and relive every moment!
5. Take Her Out For High Tea
 No matter how old your mom is, she's sure to love a quiet afternoon of aesthetic cafe decor and tea.
Book a table for two at a nearby cafe and take her out for a tea date. Enjoy your meal with delicious scones, biscuits, and sweet pastries.
To make her mother's day even more special, you can even buy her a box of fresh tea leaves from a luxury tea brand or perhaps a tin of her favorite cookies.
This way, she can enjoy her afternoon by sipping tea and remembering all the lovely things you both did on such a beautiful day!
6. Give Her Something Handmade
 If your budget is low and you don't know how to surprise her, always go for a handmade item. Remember, it doesn't have to look or feel fancy. If you give it much love and warmth, that's all your mom needs!
For example, buy a few sheets of paper, stick some polaroid pictures of you both and make a minimalist scrapbook.
Or buy a DIY soap-making kit and make her wonderful lemongrass or lavender-scented soap.
Depending on your mother's tastes and favourite items, you can always fashion a cute necklace or a pair of funky earrings.
Over To You…
Even though mother's day can be celebrated with great pomp, these amazing and easy ideas will surely make your mom beam with joy. So make the day solely about her and how much you love her!