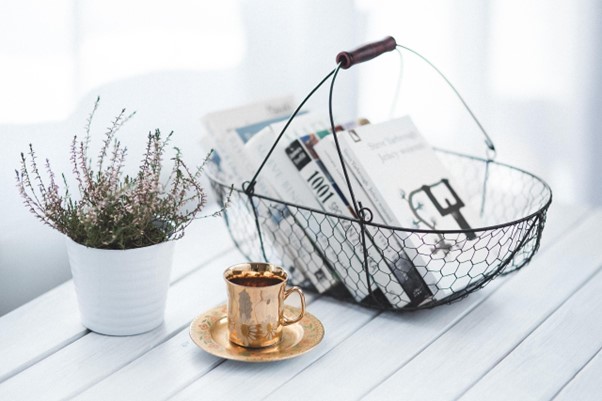 It is incredible how implementing a few decor ideas can transform the character and tone of your house. Home decor is less expensive than most people think; you can use creative ideas to make your entire space feel fresh, stylish and on-trend yet timeless.
If you have a tight budget and are looking for a quick way to refresh your space, do not fret. We have done all the heavy lifting and provided some budget-friendly home decor ideas that will instantly brighten your entire place without breaking the bank.
| | |
| --- | --- |
| Home Decor Ideas | Benefits |
| Freshen up the entryway to your home | Saves you money |
| Incorporate sheepskin into your interior design | Leaves your space feeling fresh and refined |
| Paint colour-block walls | It is time-saving |
|  Decorate your house with a mirror | Lets you show off your creativity |
| Find another spot for flowers | Great way to make a statement |
| Style your empty fireplace | Boosts your mood |
| Switch out those throw pillows | Makes your house more inviting and hospitable |
| Upholster your furniture with new materials | Helps you to express yourself |
| Add new lighting | Makes you feel comfortable |
| Use accent wallpaper to spruce up your room | Allows you to personalise your space |
| Mix and match your dining chairs | Helps you light up your home |
| Add a statement with a rug | Creating a focal point in your room has never been easier |
| Add a dash of glam by mixing metallics | Adds value to your house and life |
Freshen up the Entryway to Your Home
While the entryway is a small space where you spend minimal time, it is the first impression your house makes. You should, therefore, make it count. Whether you have a no-frills mudroom or a grand foyer, you can enhance the look of the blank walls of your entryway with the following decor ideas:
Place a small console table against the entryway wall and style it with artwork, beautiful flowers bouquet, or table lamps.
Introduce a traditional table if you prefer a formal yet modern aesthetic. You can then place contemporary abstract art above it and lean a couple of your favourite portraits against the wall to add character to your home.
Add personality, depth and texture to your entryway with panelling.
Find Another Spot for Flowers
Adding flowers in each room is a great way to light up your home. Keeping a vase of flowers in your bathroom, bedroom, sitting room, and kitchen will ensure your house looks welcoming and put together. Use a globe-shaped vase, as the bubble shape will add a touch of texture and interest to the rooms. If you feel exasperated by the maintenance that real flowers need, consider filling your vases with faux options.
Incorporate Sheepskin Into Your Interior Design
If you need to add colour and texture to any area in your home, sheepskin throws are the perfect decorative accessories. Not only do they bring comfort and style to the rooms in your house, but they won't put a dent in your savings. Since they are easy to move throughout your home, you can use them as an accent on the bed to match specific items in the bedroom or as stand-alone pieces to add texture to sitting chairs.
Style Your Empty Fireplace
The right mantel decor can make a fireplace stand out prominently, creating a focal point in a room. One of the ingenious ways to style your unused fireplace is by turning it into a mini gallery where you can display art pieces. Prints and pottery can also accentuate an empty fireplace.
Paint Colour-Block Walls
Express yourself and make a graphic statement with colour blocking. There are numerous ways to be creative. You can split the wall into two bold block colours by half-painting it. You could opt for a two-tone treatment or contrasting colours. Painting a quarter of the wall black and the rest in a shade of steel grey is a great way to create a unique statement and spruce up your house without blowing your budget; this can give you a massive emotional lift that feels like a free spins no deposit casino has granted you free spins to use on an adrenaline-pumping slot without funding your gaming account. Need to know how this works? Сasinos sites often offer free spins to new players to encourage them to sign up. Some casinos also give free spins to existing customers at https://www.slotozilla.com/uk/no-deposit-bonus/5-no-deposit-bonus.
Use Accent Wallpaper to Spruce up Your Room
Add colour and pattern to any room with a wallpaper accent wall. You don't have to blanket the whole room with wallpaper. Instead, choose a wall you wish to become a focal point and apply the accent wallpaper. Wallpapers with patterns will add a sleek, modern look to your space. Of course, you have to consider the colour of the wall before selecting your accent wallpaper.
Decorate Your House With a Mirror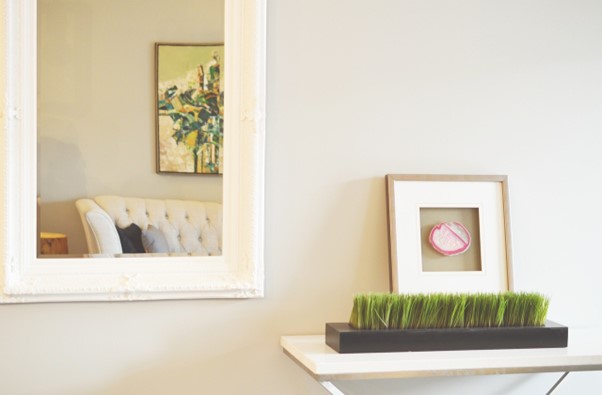 Want to add a touch of elegance to your rooms while brightening up your home? You could hang a large mirror over your fireplace mantel to reflect light around the room while making the space feel larger. Alternatively, you can dedicate an empty wall space in your hallway, bedroom or entryway to create the illusion of a brighter and bigger space.
Add New Lighting
A light fixture can enhance the beauty and aura of your house. Lights can add dimension to a space while helping draw focus towards specific decor features and areas. There is a wide variety of home lighting design options on the market. A pendant light with a brass finish will polish off a room and add a modern look to it.
Upholster Your Furniture With New Materials
We all know that reupholstery is a surefire way to transform any piece of furniture. Switching out upholstery allows you to refresh weathered tables and enhance their appearance, leaving them looking like a million bucks. Since you can choose from modern upholstery, the result will be more stylish and elegant furniture.
Switch Out Those Throw Pillows
Swap your current throw pillows out for fresh ones to spruce up your sitting and bedroom. You can introduce new colour schemes or patterns to change the mood of the whole space. The best part is that you don't have to buy new throw pillows to switch up your style; instead, you can take note of the size of your pillows and look for pillow covers that will freshen up your home.
Mix and Match Your Dining Chairs
Personalise your dining room by shaking up the conventional matched dining set. Not only will this save you some money, but it is also a great way to create a more light-hearted atmosphere in your dining room. Check out some simple ideas on how to effortlessly mix and match your dining chairs:
Mix two different colours and designs, but make sure all the backs of your chairs have the same height.
To add variety to monochromatic home decor, you can pick differently styled dining chairs in the same colour.
Mix upholstered and wood chairs to achieve a classic look that mismatches different styles without creating visual conflict.
Add a Statement With a Rug
Laying down a light rug in a dark and secluded room will help illuminate it, making the space more inviting. No matter what type of rug you choose, it can spice your decor and help you tell the story of a room. Carpets can also tie the entire room design together. A patterned rug can change the whole aesthetic of a room. Patterns are good at creating a visual balance, blending complex and straightforward elements while creating movement, depth and interest within your space.
Add a Dash of Glam by Mixing Metallics
Make an eye-catching statement piece by adding shine to the rooms in your home. Anything shiny or gold will add elegance and sophistication to your space. You can add a vase, light fixture or sculpture with metallic finishes to make your whole room sparkle.
Final Thoughts
Transforming your house into a bright and inviting space doesn't have to be a daunting task. By incorporating these simple decor ideas, you can easily infuse new life and vibrancy into your home. Remember to play with colours and strategically place mirrors to create an illusion of spaciousness. Whether it's a cosy corner, a chic living area, or a serene bedroom, these small yet effective changes can have a significant impact on the overall ambiance of your home. So, unleash your creativity and embark on this delightful journey of revamping your living space, making it a place of comfort, warmth, and positivity for you and your loved ones to enjoy.