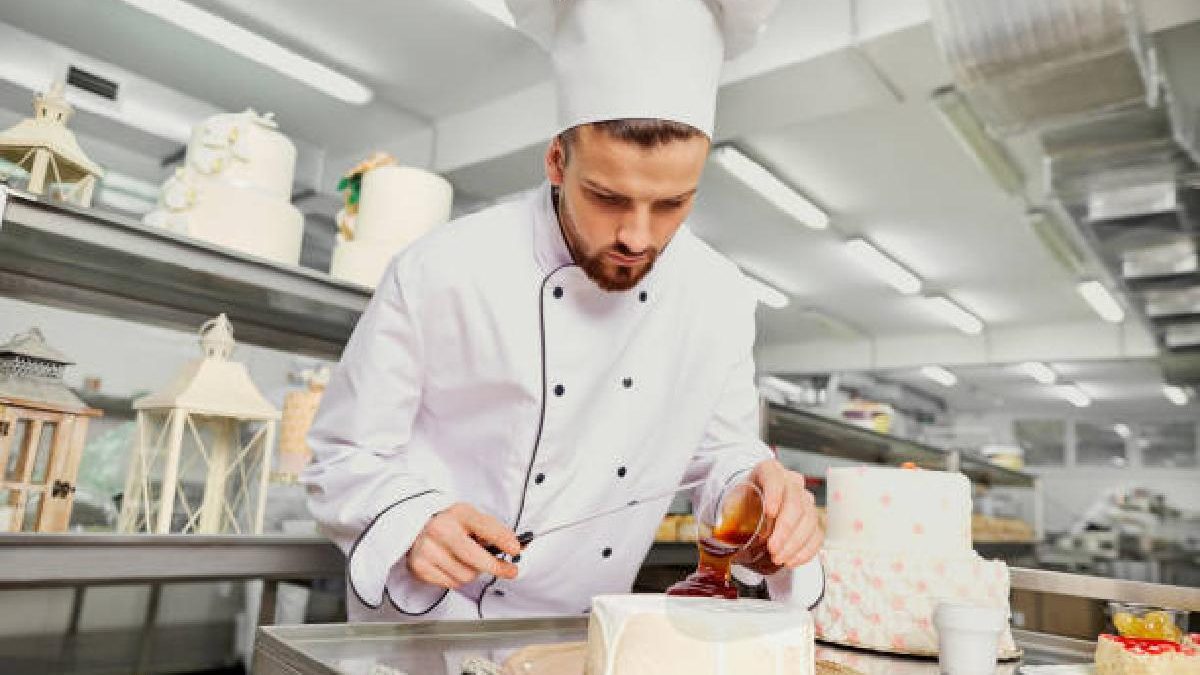 Do you want to become a baking expert? The art of baking is a hands-on experience! We'll show you how to make delicious treats and hone your baking skills. The more you know about baking, the easier it will be to master your craft.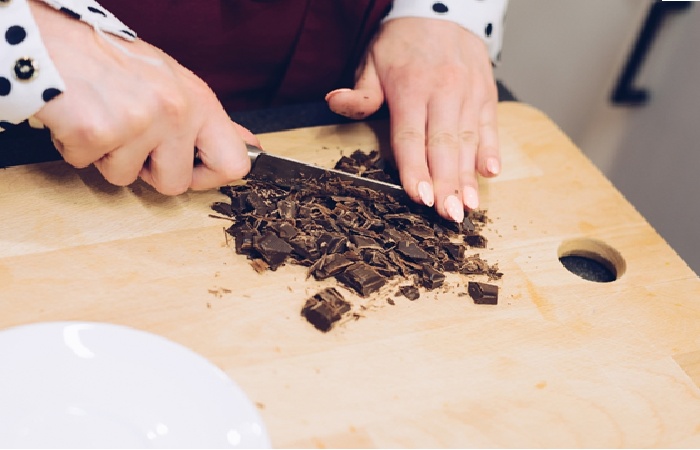 1.Learn Baking Basics
Before you become a baking expert, learn baking fundamentals. Bakers work with wet and dry ingredients, so it's helpful to know their techniques and tools. First, read up on processes like melting and tempering. Next, get acquainted with leavening agents such as baking powder or baking soda. We recommend reviewing recipes featuring baking products like unsweetened baking chocolate and cocoa powder. You can also take the time to find the ideal temperatures for baking cakes or melting chocolate. Each technique will help you become a more successful baker.
2. Stock Your Pantry
Bakers need ingredients and tools. If you're just starting out, it helps to stock your kitchen pantry. We recommend that every baker has the following baking supplies:
Measuring cups and spoons (wet and dry)
Wooden spoons
Spatulas
Whisks
Pastry brushes
Rolling pin
Fine mesh sieve (for sifting ingredients)
Knife set (for chopping nuts or chocolate discs for baking)
Baking pans
Leavening agents (baking soda, baking powder)
Brown sugar
Granulated sugar
Table salt
Sea salt
Have dairy products on hand or substitutes for them made from plant-based ingredients. It's easy to make swaps for delicious ingredients like oat milk or vegan butter. Every baker needs vegetable oil and baking extracts like almond or vanilla, and your recipes will stand out if you work with ground spices like nutmeg and cinnamon.
3. Watch Baking Expert Tutorials
If you're ready to take your baking skills to the next level, watch baking videos featuring tutorials from professional bakers and pastry chefs. You'll find valuable information on how to create decadent plant-based chocolate chip cookies or make a towering layer cake. Some cooking and baking sites feature online courses from culinary experts and celebrity pastry chefs. Baking tutorials are an affordable way to get a professional's guidance without having to learn on-site from a pastry chef. It's also a quick way to learn techniques that you haven't been able to master yet.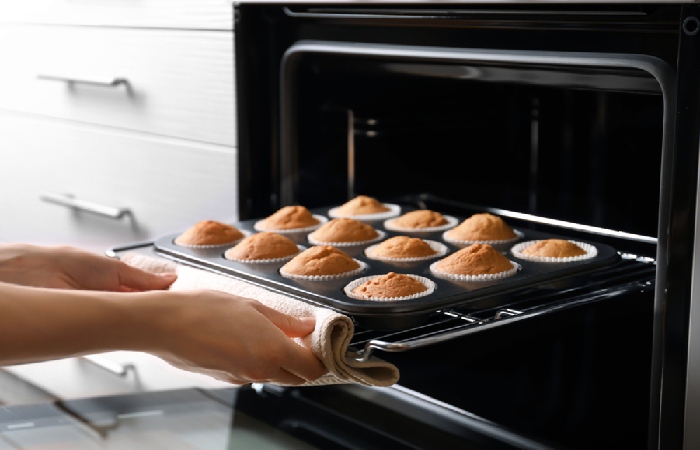 4. Try New Recipes
One of the best ways to become a baking expert is to practice regularly. Repetition is vital for mastery, and this is undoubtedly true for baking. If you know how to make killer chocolate chip cookies and to-die-for cheesecake, it's time to experiment with something more challenging.
Try creating a cream-filled Swiss roll or chocolate lava cake. A rainbow layer cake or mini croissants can help to boost your mastery and confidence. When you challenge yourself with new ingredients and techniques, you'll help to increase your baking skill and knowledge. For the intermediate baker, we recommend recipes like jam-filled donuts or marzipan fruits. A mincemeat pie or batch of crullers will take you out of your comfort zone, but you'll take your expertise to the next level when you attempt to make a croquembouche.
More exhilarating recipes include chocolate eclairs and torts of all flavors and sizes. Charlotte Royale is a cake with a recipe baking dreams are made of, while a new recipe for swirl cupcakes with spiced icing will help you learn to multitask. Finally, don't forget to try new recipes from other cultures and cuisines to expand your knowledge.
5. Experiment with Ingredients 
Excellent bakers know that to get better at their craft, they must master their ingredients. Start experimenting with baking essentials like bittersweet baking chocolate and chocolate discs for baking. Learn how to use them in recipes like chocolate silk pie or chocolate ganache cake.
If you don't work with non-dairy substitutes and plant-based ingredients, it's time to get familiar. Vegan and vegetarian baked goods are more popular and delicious than ever. Discover substitutions for animal ingredients like eggs and dairy milk. Once you understand how to adapt plant-based products to your favorite recipes, you can make treats for everyone you know.
When you get in a baking rut, try something new! You could swap out your usual dessert and treat recipes for baked goods with unique ingredients. Cinnamon buns seem simple, but they take on a new twist when you include cardamom and make the bread taste like brioche. Elevate your favorite glazed donuts with cold brew concentrate and a coffee glaze. Or take ingredients in your pantry and come up with something interesting. Melt chocolate to make your own giant candy bar. Leftover fruit can help to create a beautiful cake or torte.
6. Practice Baking 
Not everyone will be great at baking when they first try it. After all, baking requires practice. If you truly want to become a baking expert, you must keep at your craft. Be patient as you learn new techniques and re-try recipes. Baking is a rewarding hobby because of the dedication and effort it takes to master it.
The more you practice baking, the better you will be. You don't have to have the fanciest tools or the best instructors to know how to make a Baked Alaska. Everyone can pick up the ingredients they need to create an expert-level recipe. It may take years to become a master baker, but you'll learn to bake countless recipes along the way. You'll also satisfy family and friends with delicious treats, which is part of the reward of being an excellent baker.
7. Go to Culinary School
A baker can become an expert at home, but they may also jumpstart a career by attending culinary school. A technical program teaches essential cooking and baking techniques to become a professional baker or pastry chef. Some graduates will earn a diploma or certificate in pastry arts or baking. Then it's time to enter an apprenticeship program to gain more baking knowledge.
Learning from leaders in pastry arts will have you on the fast track to becoming an expert baker. You will spend hundreds of hours learning how to make classic recipes and mastering the most challenging baking techniques. While at culinary school, you'll also learn the art of decorating.
Practicing piping and fondant work will elevate your baked goods and make them more attractive to customers. School or apprenticeship is an excellent place to learn how to do sugar work or make a mirror glaze. Once you're finished with your courses, you'll be a pro in everything from airbrushing cakes to making perfect French macarons.

Mastering the Art and Science of Baking Expert
Baking is an art and science requiring patience and practice. With this skill, you won't become an expert overnight. However, with persistence, you'll master challenging recipes and perfect the desserts everyone loves. Whether you should become more comfortable in the kitchen or take a few courses, your effort will pay off.