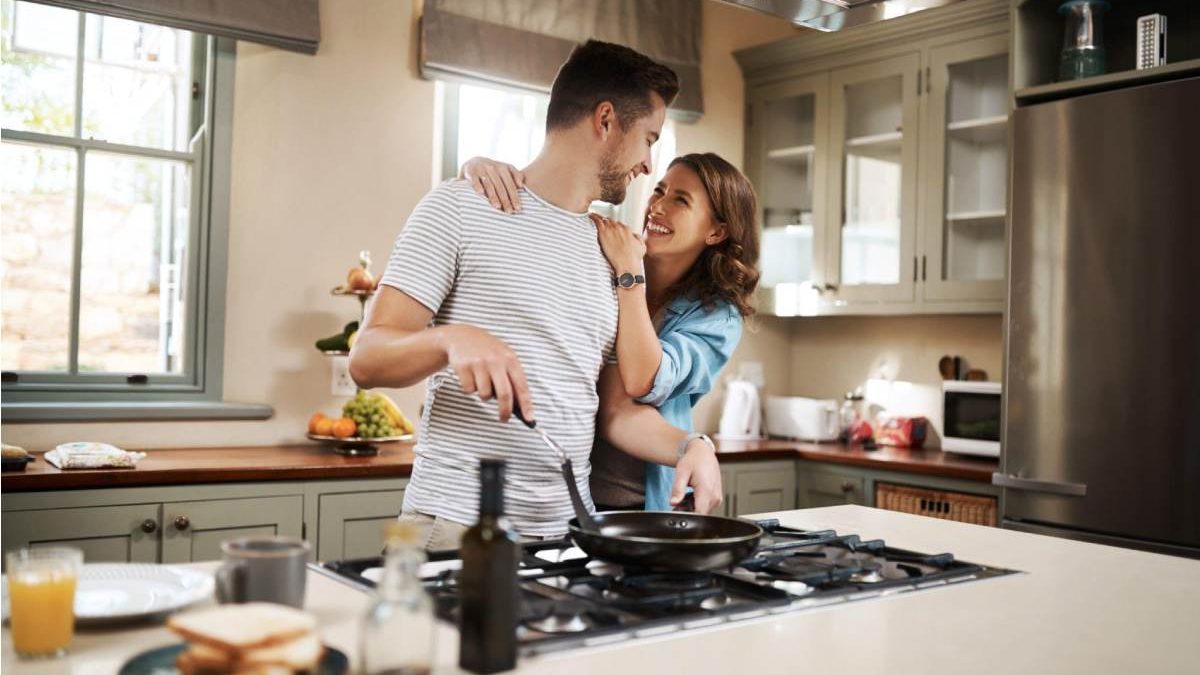 Sometimes, you wish to surprise your boo by whipping up a mouthwatering breakfast for them. You want to cherish them with your great cooking skills and thoughtfulness.
If yes, then don't worry; you're not alone!
A healthy meal in the morning is so important that it's the deciding factor for your old age health.
In fact, 35% of adults in the US have said that they consume breakfast every day to keep themselves fit!
And you can learn to make a lot of meals in no time. Even how to make French toast is not as difficult as many would seem, it actually takes around 15 min to be done. But if you can't think of any easy dishes to make, this article is here to help you!
1. Sausage casserole

For sausage lovers, this easy dish will be a delight! First, preheat your oven and then cook the sausages until they are no longer pink. Next, crush them into small crumbs and unroll your crescent roll dough on a baking dish.
Next, seal the edges of the dish and sprinkle a bit of sausage and cheese on the base. Add some eggs and mix milk, salt, and pepper in a large bowl. Pour this whisked mixture over the sausage and cheese.
Finally, bake this entire thing for about 35-40 minutes. To check whether it's completely baked, insert a knife slowly and then pull it out. If the knife comes out clean, you know you're ready. Let it stand for about 10 minutes before serving.
2. Potato chip Omelet
You just can't go wrong with eggs, no matter which dish you plan to make! A potato chip omelet is a delicious dish that's also quite easy to make.
In a large bowl, whisk the eggs, potato chips, salt, and a bit of parsley. Take a non-stick skillet and heat a bit of oil to medium-low temperatures. Add some onion and chilies, and cook for about 7-8 minutes.
Next, add the egg mixture slowly and carefully and keep it stirring until you see the edges starting to settle down. Cook undisturbed until you see the top getting settled.
After this, cover the mixture with a lid and flip it. Then, slide the omelet back into the frying pan and keep cooking until it looks golden brown.
3. Oats porridge
Oats porridge is a lovely breakfast recipe that is not only super-easy to make but is also healthy and filling.
First, add about half a cup of quick-cooking oats or rolled oats to a pan. You may choose from a wide variety of flavors from quality brands like GF Oats Australia!
Add one cup each of water and milk and adjust the consistency accordingly. For example, add more milk if you want the porridge to be thicker.
Next, cut up some fresh fruits like blueberries and raspberries or apples and set these aside.
You can even add a teaspoon of honey to the porridge for some extra flavor. Stir the entire mixture well until it thickens. Garnish with the fruits, and you're done!
4. Sheet pancake
This sheet pancake will be ideal for a partner who loves to eat something sweet after waking up.
Heat your oven to 450℉ and place a baking sheet on the center rack. Take a big bowl and whisk flour, peanut butter powder, baking soda, and salt.
Mix buttermilk, vanilla, eggs, and sugar in a separate bowl. Add about 3 tablespoons of melted butter to the second bowl. Pour the wet ingredients over the dry ones and keep beating the mixture until you see no flour at all.
Bring in the chocolate chips and remove the hot pan from the oven. Next, swirl the remaining tablespoon of butter all over the bottom. Lastly, pour the cake batter over it and bake until it looks tender and golden!
5. Breakfast Sweet Potatoes
Even though baked potatoes were a dinner delicacy, they can always be made in the morning!
Preheat your oven and place your potatoes on a foil-lined baking sheet to make this lip-smacking dish. Next, bake them for about 45 minutes until they're tender.
Cut a large X on each potato using a sharp knife and fluff the pulp with a fork. In the gap, pour a bit of non-fat yogurt, some diced apples, and about 2 tablespoons of maple syrup. You can even mix these ingredients beforehand and pour them later.
For some extra flavor, add coconut flakes and chocolate chips. Serve them with a glass of milk or a hot cup of tea!
Over to you…
With these easy-to-make breakfast dishes, you will surely make your partner feel like the luckiest person in the world. Right after they wake up, they'll glow with a huge smile. So go ahead, try them out now!