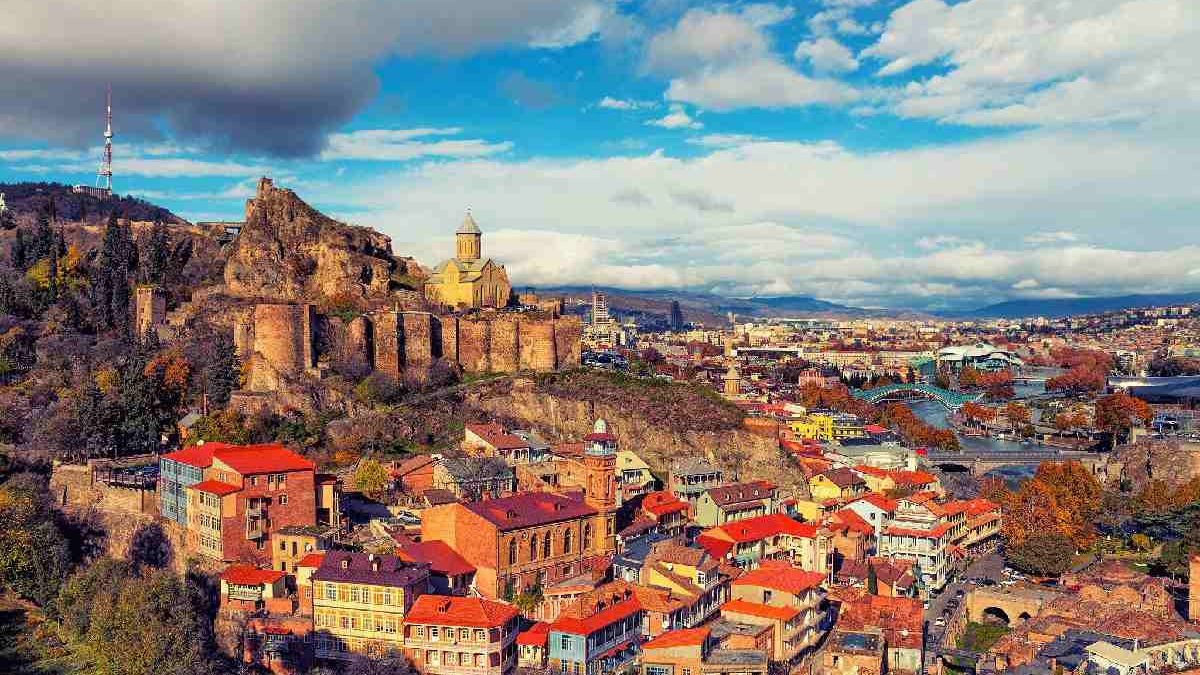 Whether you're considering a move to the Peach State or just looking to learn more about the southern charm of Georgia, you're in for a treat. Georgia is more than just sweet tea and peaches; in fact, it offers a diverse range of attractions and amenities that make it an ideal place to call home. Below are nine reasons why Georgia is the best place to live.
1.  Affordable living
When it comes to finding a place to call home, there's no denying that cost of living is a huge factor to consider. That's why Georgia has established itself as a top choice for many looking for an affordable yet exciting place to settle down.
Not only does the state have a relatively low cost of living compared to other popular destinations, but it also boasts a range of charming cities and small towns that offer a rich culture and friendly communities.
All in all, with its unbeatable combination of affordability and quality of life, it's no wonder that Georgia is a top pick for so many looking to put down roots.
2.  Great weather
If you're asking yourself, "What makes Georgia such a great place to live?", the weather should definitely be at the top of your list. Seriously, have you felt the sun on your skin during a Georgia summer? It's like a warm hug from a world-class hugger.
Sure, the temperatures might climb, but the abundance of blue skies and endless sunshine makes it all worth it. And don't even get us started on the mild winters, where a light jacket is usually all you need.
With such a perfect climate, it's no wonder so many people want to call Georgia home. Whether you're up for a hike or just want to soak up some rays at the beach, the Georgia weather won't disappoint.
3.  Medical marijuana
Another one of the reasons Georgia is such a great place to live is that it has legalized medical marijuana. Not only does this make access to medical cannabis products more convenient, but it also provides an additional option for patients who may be looking for alternative treatments.
While patients are legally only allowed to use low-THC products, they still have the opportunity to take advantage of cannabis-based treatments if they qualify. If you live in Georgia and think you may qualify for medical marijuana, visit Veriheal to learn more.
4.  Historic landmarks
History buffs, listen up! Georgia is home to a number of amazing historic landmarks that are sure to wow you. From the iconic Stone Mountain Park to Civil War battlefields and elegant antebellum mansions, there's something for everyone no matter what your interests may be.
Plus, with so many fascinating historical sites scattered throughout the state, you can easily plan a day trip or weekend getaway to explore them all.
5.  Natural beauty
Georgia truly is a natural wonderland, and the beauty of its landscapes is tough to beat. The Blue Ridge Mountains offer stunning views and plenty of opportunities for hiking and exploring.
And if you're a beach lover, the coastal beaches of Georgia will leave you speechless with their sparkling waters and seemingly endless stretches of sand. Whether you're into outdoor activities or just looking for a peaceful retreat, Georgia's natural beauty has got you covered.
6.  Great schools
For parents of school-aged children, quality education is always a top priority. That's why Georgia is a great choice for families looking to settle down in an area with strong educational opportunities. Home to some of the best public and private schools throughout the country, Georgia offers access to quality learning resources that can help your child succeed.
The state is also home to a number of prestigious universities and colleges, making it an ideal place for recent high school graduates or adults looking to pursue higher education.
7.  Sports culture
Georgia is a great place to live for any sports fan. From professional teams like the Atlanta Braves and Falcons to college sports powerhouses like the University of Georgia, there's plenty of action happening all year round.
Plus, if you're looking for an adrenaline rush, motor racing fans will love visiting the Atlanta Motor Speedway — it's sure to get your heart pumping!
Conclusion
Georgia truly has something for everyone. With its affordability, warm weather, rich history, and natural beauty, Georgia is the perfect place to call home. Whether you're relocating for work or looking for a change of scenery, Georgia is a state that will provide you with endless opportunities to create a happy life.