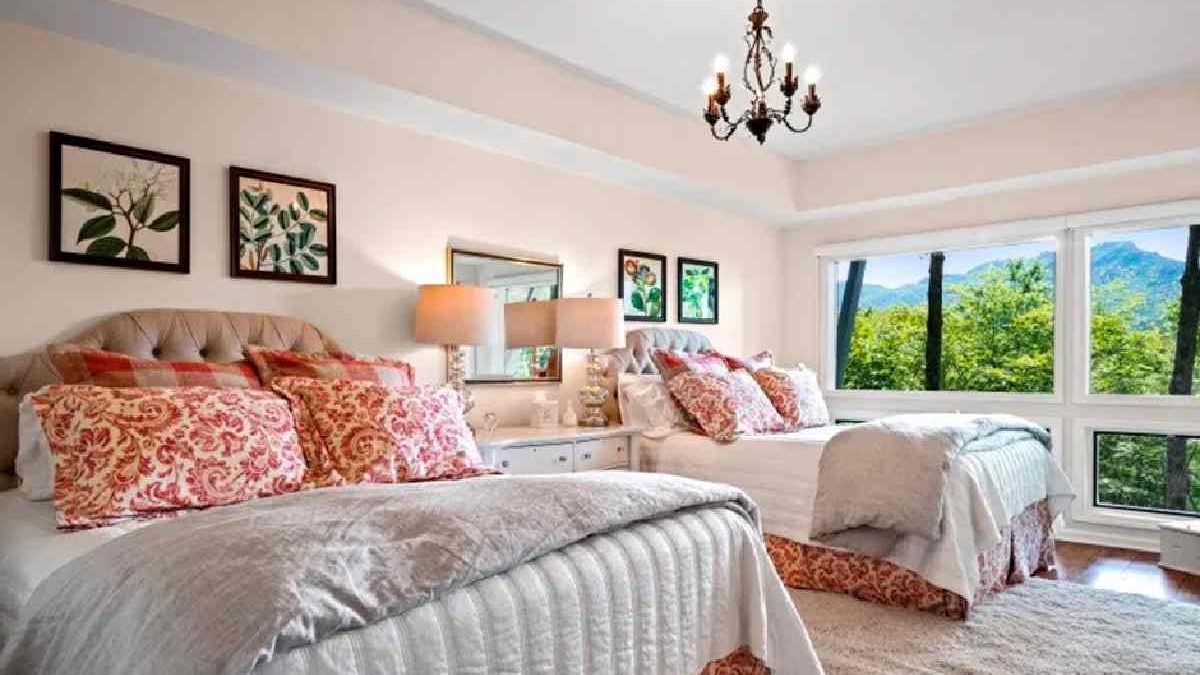 Have you ever wondered what your home would look like if it were professionally staged? Staging is the process of preparing a home for sale by adding or removing furniture and accessories.
It can be expensive to hire a professional stager, but there's a new trend in the real estate industry that can help you achieve the same results without spending a penny! Virtual staging is a process that uses software to create a virtual version of your home.
This can be used to show potential buyers what your home could look like with some simple changes. In this blog post, we will discuss what virtual staging is and how it can help you sell your home faster!
Virtual staging is an increasingly popular tool in the real estate industry. It is the process of virtually furnishing a property on a listing using either existing or mock furniture images.
By incorporating virtual staging technology, agents and sellers can drastically improve home listings and make them more appealing to potential buyers without having to move any physical furniture into the space.
Not only does it help to create a visually attractive online presence, it also helps buyers imagine how they would design their own home using the same layout and space.
Virtual staging can be utilized to showcase even empty rooms so buyers can truly visualize the potential of any given property–all from the comfort of their own home! It is also a big plus to enhance photos used in virtual staging for a more vibrant look. Hiring a real estate photography editing service or a photoshop expert would be a great idea if you are new to photo editing to avoid errors that would lead to poor image quality in your listings.
How Can Virtual Staging Help You Sell Your Home Faster And For More Money?
Virtual staging is an increasingly popular way to make your house stand out in the current market.
Instead of having to stage your home with furniture and accessories, digital imagery is used to give potential buyers an idea of how they can arrange the space.
Virtual staging provides them with a realistic view of the home without the hassle and expense that comes with physical staging.
This is especially beneficial for homes that are empty or have minimal furniture, as it allows buyers to visualize their own style of interior design before making a purchase decision.
Furthermore, virtual staging allows sellers to be flexible in showcasing different looks and styles, allowing them to appeal to a wider range of buyers.
By utilizing such techniques, you can increase the chance of closing a sale quickly and for a higher price than what you could achieve with un-staged properties.
Are There Any Downsides To Using Virtual Staging Services?
Although virtual staging services are becoming increasingly popular with real estate agents, there are some potential downsides worth considering before taking the plunge.
For example, virtual staging tends to look too perfect and can mislead buyers into thinking that a property is better maintained than it actually is.
Some may see this as an advantage if a client has a not-so-perfect property, but it may also be seen as deceptive to unsuspecting buyers who expect properties to look exactly as they do online.
Additionally, virtual staging can limit buyers' imaginations, as they'll mistakenly assume that there's nothing more they can do with the space.
Clients need to weigh these potential issues when deciding whether or not to use virtual staging services.
How Do You Choose The Right Virtual Staging Company For Your Needs?
Choosing the right virtual staging company can be a difficult decision. First, you should always research virtual staging companies to understand what their capabilities are and how their services could benefit your property.
Additionally, check for customer reviews from other clients who may have used a company's services and ask them about their overall experience with the company.
Furthermore, make sure that whatever virtual staging company you select offers high-quality images to ensure that any changes made are of top-notch quality.
Lastly, take into consideration the cost of a virtual staging service. By engaging in thoughtful research and reaching out for feedback from others who have utilized a particular company, you can make an informed decision and choose the right virtual staging provider for your property needs.
What Are Some Tips For Preparing Your Home For Virtual Staging?
Before beginning the virtual staging process of your home, there are some important tips to remember.
First, you should de-clutter your home as much as possible. Remove any items that can be distracting from the photo.
Once this is taken care of, it is time to give everything a great deep cleaning to make sure the space looks its absolute best when its presented virtually.
The next step is to enhance the space through furniture and decor that highlights the unique features of each room and makes them appear larger than they actually are.
With these steps taken, your home will be ready for virtual staging and you'll have an amazing view of just how beautiful it looks!
Benefits Of Virtual Staging For Sellers
The use of virtual staging has become increasingly popular for home sellers in the current market.
Virtual staging offers an array of benefits to sellers that traditional staging can't provide. It is generally easier to implement and far less expensive, with some estimates claiming it could cost up to 70% less than hiring a professional stager.
Furthermore, virtual staging provides a greater range of designed aesthetics and options, enabling potential buyers to imagine how their own furniture could fit into the space.
This personalized touch helps buyers envision themselves in the home and formulate potential plans for rooms before even seeing them in person.
With the ability to drastically increase online interest, virtual staging provides an invaluable asset for sellers looking to sell quickly and at top dollar prices.
How To Prepare Your Home For Virtual Staging
Preparing your home for virtual staging can seem like an intimidating process, but it doesn't have to be! Start by de-cluttering and de-personalizing your space in order to appeal to a wide variety of potential buyers.
Then give each room a light refresh with a new coat of paint and updated accessories. Before receiving the photography and 3D modeling services you booked, determine how the natural light lifts up or dampens the effects within the room; rearrange furniture to optimize this as needed.
When given time, add some plants and other small decorations to give your home a homey touch which will have buyers wanting more. With just these simple steps, your home is ready for any virtual staging service you chose!
Examples Of Homes That Have Been Successfully Staged With Virtual Tools
Virtual staging is becoming an increasingly popular tool for real estate professionals to market their properties.
With the help of real estate photography, digital technology, and 3-D imaging, empty or cluttered homes can be transformed into vibrant spaces that can visualize their potential for future buyers.
Done correctly, virtual staging can allow realtors to provide a real-life experience without actually being present in the home.
For example, one realtor used 3D virtual staging to turn a 5-bedroom property into 7 bedrooms and completely modernized it within minutes. That same realtor reported that the property was sold after only 6 days of being on the market – a record for the tiny Texas town.
Another realtor had success with virtualstaging by creating life-like images via video games and animating them through computer imaging techniques which allowed potential buyers to feel like they were in the actual home before making their decision to buy.
Crucial questions such as "what will furniture placement look like? How big should our table be?" could all be answered in this matter.
These are just two examples of how real estate professionals have successfully utilized virtual tools to stage homes with success.
Costs And Fees Associated With VirtualStaging
Virtualstaging can be a great way to add to the appeal of your listing, and make it stand out from the competition.
However, with it comes costs and fees that must be taken into consideration before hiring online services.
Costs generally vary depending on the complexity of the room and how many images need editing, with higher tiers being charged for 3D-rendered images versus basic furniture setups.
Some virtual stagers also charge on a per-image basis, so make sure you are getting an accurate estimate of what exactly is going to cost before committing.
Communication between yourself and your virtual stager should ideally remain open throughout the project to ensure all expectations are met.
Are There Any Other Ways To Prepare Your Home For Sale That Can Help You Get A Higher Price Or Sell It Faster?
Preparing your home for sale can seem like a daunting task, but there are several simple steps you can take to help ensure that it looks its best and make it more appealing to prospective buyers.
Start by making sure the floors are clean and the walls are freshly painted in a neutral color.
Additionally, be sure to get rid of any items that may be outdated such as trends in wallpaper, furniture, or fixtures. If you have any unused or extra belongings consider putting them away in storage as this will open up more floor space for buyers to view.
Additionally, depersonalizing your home is important so remove any personal items like family photos or memorabilia.
Lastly, make sure to spruce up your outdoor area or patio by taking care of any necessary repairs and adding some pot plants or outdoor furniture. These simple tasks will make all the difference when selling your home for top dollar or quickly.