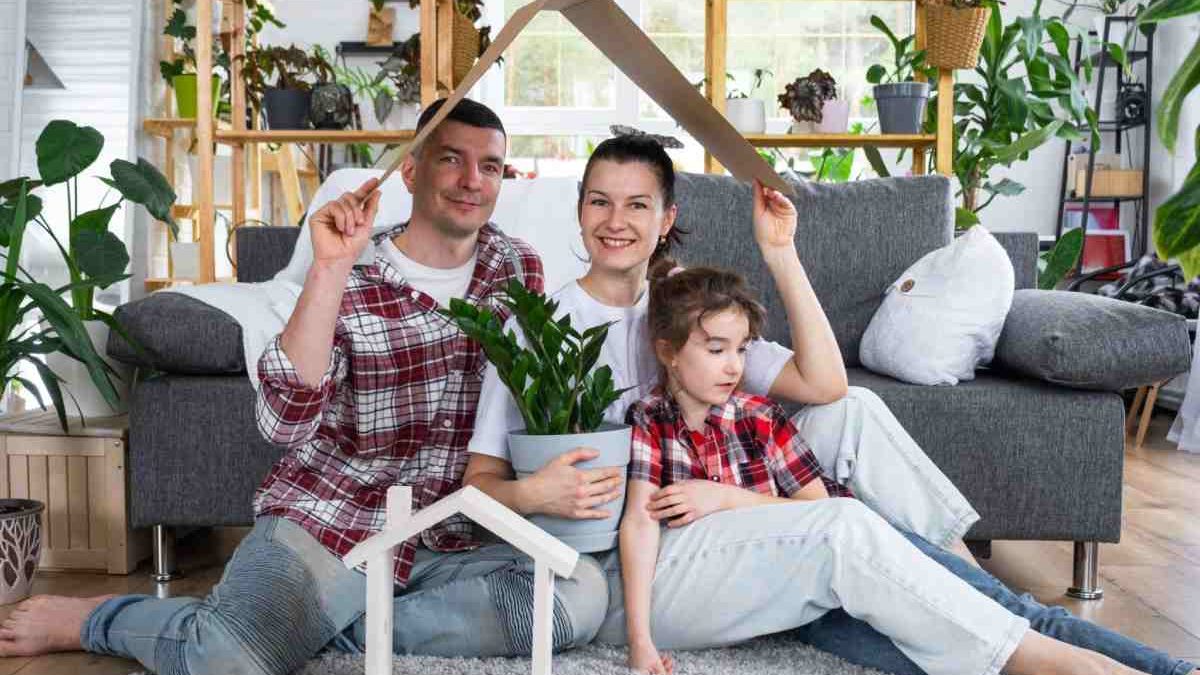 Flat hunting is one of the worst things you have to do when your lease is about to expire. You are in desperate need of a new place, and there aren't many suitable options. Worst of all, for every genuine offer online, there are countless scams. How do you recognise them?
Looks like a good deal, but is it real? If the pictures are as glamorous as in an interior design magazine, you should stay on the alert.
Con artists love free sites such as Gumtree and Craiglist. No matter how tempting the offer sounds, you should never rent a property before you make sure everything is fine and the offer is genuine.
Types of Rental Scam
Money Mules
By far, one of the most dangerous scams is the money mule scheme, also known as smurfing. Money mules are people who are used by criminals to transfer illegally acquired money.
They serve as a buffer between you and the con artist. Usually, money mules are unaware of the nature of the operation and are under the impression they are hired by a legitimate employer.
Smurfing can make it difficult to track the swindler responsible for the fraud. If the landlord asks you to transfer money to a third person, he is most likely a scammer. The safest way for a transaction is to pay by credit card in person at a letting agent's office.
Require Cash
If the landlord requires you to pay the rent in cash, this can be a sign of a potential scam. This isn't as dangerous as the smurfing scheme but is far more common. There are different scams related to this.
Once you move in, a common fraud is for the landlord to wait at least three months and then claim you haven't paid rent. He can point to the lack of bank transfers as evidence for this. Other landlords use this for tax evasion—which puts you at risk as well.
Sadly, the only legal tender in the UK is cash. Your landlord has the right to refuse any other method of payment. If you pay in cash, insist this be written in the contract and demand a signed receipt as evidence.
Holding Deposit
Sometimes, the real trouble starts not at the beginning of the lease but at the end. Many landlords claim their property has been left in an "undesirable" state and hold your deposit.
Recently, new laws against such frauds have been implemented, but it is still a good idea to prevent them yourself. If your lease is about to expire, make sure your flat (or house) is in immaculate condition.
If there are any minor repairs that need to be made, don't leave them for the landlord—do them yourself or book a handyman.
There are many inexpensive move-out cleaning services in London, as well as outside the capital. Contact professionals to carry out these tasks, and it will be impossible for your landlord to complain.
Our best advice is to photograph every minor defect in the property during the first week of the lease and send them to your landlord. Often, the real reason for held deposits isn't a fraud but miscommunication.
Western Union Scam
Fake landlords often ask for a payment to be made online or through Western Union or Moneygram.
The con artist will use a forged identification to withdraw the money and then disappear without a trace. Follow the advice of the financial services companies and never transfer money to somebody you don't fully trust.
Western Union and Moneygram have no obligation to protect you from fraud. Often, scammers who use this scheme will contact you only online and find excuses not to meet in person.
Pay Deposit "in Instalments" with Rent
Recently passed laws oblige landlords to put your bond back in a deposit scheme. This is done to prevent possible fraud. If your landlord asks you to pay "in instalments" with the rent, he is most likely looking for a way to avoid the law.
Although it can sound tempting (especially when you are short on funds), it is always better to pay your deposit in full when you sign the contract with all the official documentation.
Hijacked Properties
The most dangerous scam on this list involves a hijacked property and a fake offer.
Rogue landlords will break into an empty property and post ads online. They won't avoid contact in person and will, in fact, encourage you to view the property.
After a contract is signed and you pay them a deposit and rent in advance, they will disappear without a trace. Victims of this scam won't be aware of the fraud until the real owners of the premises show up.
Luckily, this scam is rare and involves upper-class estates with expensive rents. If the rent is more than £2,500 per month, trust a letting agency or a landlord who has made a name for himself.
You should also always ask for the landlord's name and UK contact address—the law obliges them to provide this information. The Land Registry website has a facility where you can check the ownership of a property for a small fee.
Hidden Costs
Sometimes, rogue landlords will charge you additional fees not discussed prior to the signing of the contract. They often find convenient excuses to "forget" to tell you about such fees. These charges build up with time, and in the end, you are left with a huge debt.
Always make sure your landlord signs a written confirmation of the exact sum you are required to pay monthly. If he still finds a way to charge you, you are not obliged to pay any fees you didn't agree to within your written lease contract.
Signs of Rental Scams
Landlord Refuses to Meet in Person;
Cheap Rent;
Different Adverts for the Same Property;
Weak Contact Details;
Lots of Email/Phone Communication.
How to Avoid Rental Scams
There are three easy steps to follow which will help you identify scammers:
Ask for ID. Always ask your landlord for an identification document. Trust only driver's licenses, passports and ID cards. Other documents are easy to forge.
Always View Properties. No matter how urgent your situation is, never rent a property you haven't viewed first. If you are unable to visit it yourself, ask a friend to do it for you. Even if there is no scam involved, the difference between your expectations and reality can make you feel cheated.
Google Landlord, Property, Agency. Before you even respond to an offer, first search the landlord, the property and the agency (if any) online. Scammers often use the same contact information—past victims may share details and experiences to alert other people of the fraud involved.
Ask for a UK Contact Address. Your landlord is obliged by law to provide you with a UK contact address. If he hesitates to do so, turn down his offer.
Final Thoughts
Remember—con artists don't follow specific rules. This is but a small fraction of the different schemes they might pull out. Stay alert at all times and never trust somebody just because his offer sounds good enough.