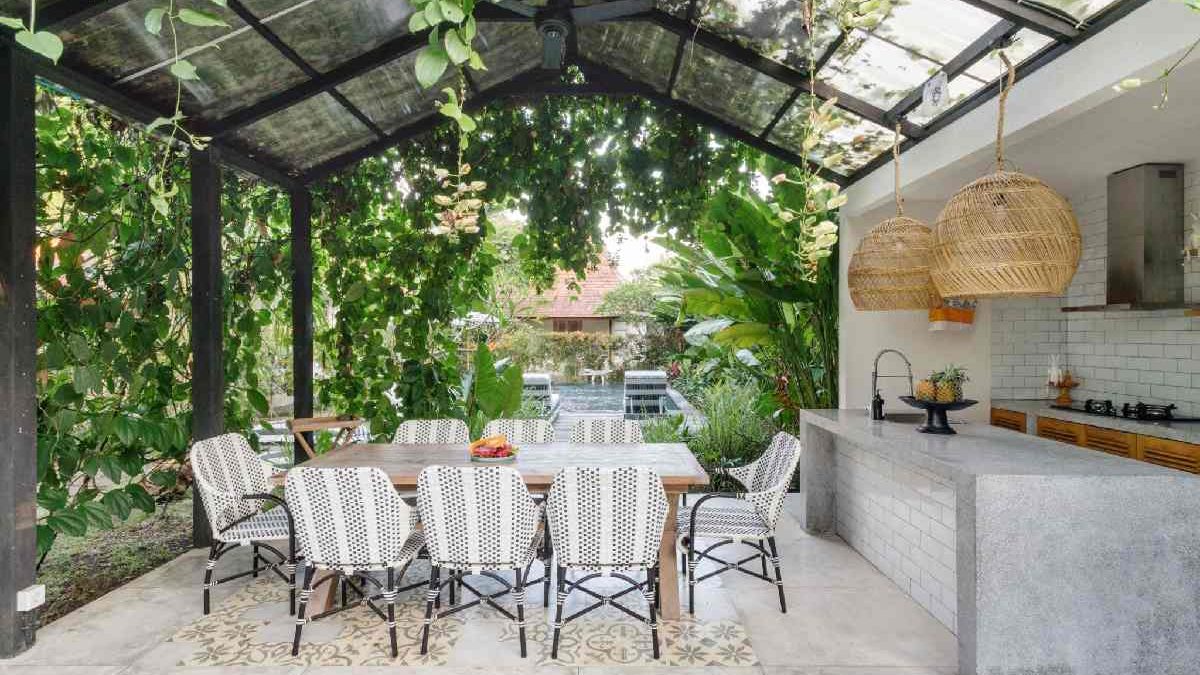 Expanding your living space beyond the four walls of your home can add value, functionality, and a touch of personal flair to your property. Outdoor spaces provide a venue for relaxation, entertainment and can even contribute to your well-being. However, designing these areas can be challenging, given the myriad factors to consider, such as weather, maintenance, and space constraints. This blog post will leader you through several functional and stylish solutions to help you maximize your outdoor space.
Solution #1: Plan Your Space with Purpose
Before diving headfirst into redesigning your space, consider your needs and lifestyle. Do you enjoy entertaining guests? An outdoor kitchen or bar would be suitable. A garden or zen space might be your style if you prefer quiet relaxation. An open play area can provide a safe outdoor space for families with children. The key is to create a design that harmonizes with your lifestyle and preferences.
Solution #2: Install a Deck for Versatility
Decks are not just aesthetically pleasing; they also add functional space to your property. Decks can serve multiple purposes – an alfresco dining area, a spot for sunbathing, or even a play area for kids. The materials used can greatly influence the look and feel of your space. Wood is a classic choice that offers a warm, natural aesthetic. Composite materials, on the other hand, offer durability and low maintenance.
Designing and building a deck requires careful planning and skilled construction. For this reason, it's wise to consider hiring professional deck builders who can guide you through the process and ensure that the result is both durable and beautiful.
Solution #3: Cultivate a Green Space
Gardens can serve as a serene retreat from the hustle and bustle of daily life. You can opt for a traditional garden filled with beautiful flowers, a vegetable garden for homegrown produce, or a minimalist Zen garden for meditation. Keep in mind that a garden requires regular maintenance, so choose plants that are suitable for your local climate and soil type to reduce upkeep.
Solution #4: Design an Outdoor Kitchen
Outdoor kitchens elevate backyard barbecues to a whole new level. Equipped with cooking, prep, and storage areas, an outdoor kitchen makes it easy to prepare meals while enjoying the great outdoors. Durable materials and appliances rated for outdoor use are essential. Incorporate elements like a built-in grill, a pizza oven, or even a wine cooler to make the space truly your own.
Solution #5: Include Ample Seating and Shade
Seating is a critical part of any outdoor space, and there are numerous ways to incorporate it into your design. From traditional patio sets to hammocks and porch swings, seating options abound. Remember to provide shade, too. Pergolas, canopies, and umbrellas can protect you and your guests from the sun while adding an architectural element to your space.
Solution #6: Illuminate with Outdoor Lighting
Outdoor lighting not only enhances safety and security but also sets the mood for your space. A well-lit garden can be magical at night, and a deck with perimeter lighting is both functional and inviting. Layer your lighting by using ambient, task, and accent lights for a versatile and dynamic outdoor space.
Solution #7: Incorporate Water Features
Water features can transform your outdoor space into a tranquil oasis. The soft sound of trickling water can provide a calming atmosphere, perfect for unwinding after a long day. Water features can be a captivating focal point in your outdoor design, from small fountains to koi ponds or even a swimming pool.
Solution #8: Create an Outdoor Living Room
An outdoor living room can offer a comfortable space for family gatherings, afternoon naps, or quiet evenings with a book. Furnish this space with comfortable seating, weather-resistant cushions, and a coffee table for a homely touch. Add a fire pit or an outdoor heater to ensure the area is usable even on cooler evenings.
Solution #9: Install a Garden Shed
A garden shed can serve numerous functions beyond just storing tools. A tastefully designed shed can act as a workspace, a hobby room, or even an extra guest room. Paint it in a color that complements your outdoor design and landscape it with beautiful plants for an appealing look.
Solution #10: Set Up an Outdoor Cinema
For film lovers, setting up an outdoor cinema can bring a touch of Hollywood to your backyard. All you need is a projector, a screen (or a blank wall), comfortable seating, and some popcorn. An outdoor cinema is perfect for family movie nights or a memorable gathering with friends.
Final Thoughts
Creating a functional and stylish outdoor space that caters to your needs can significantly enhance your home living experience. Each solution adds a unique aspect to your space, from installing a deck to setting up an outdoor cinema. Remember to plan according to your lifestyle, incorporate elements that suit your personal style, and, most importantly, create a space where you and your loved ones can make beautiful memories together. With these solutions, your outdoor space will surely become an extension of your home that you can be proud of.