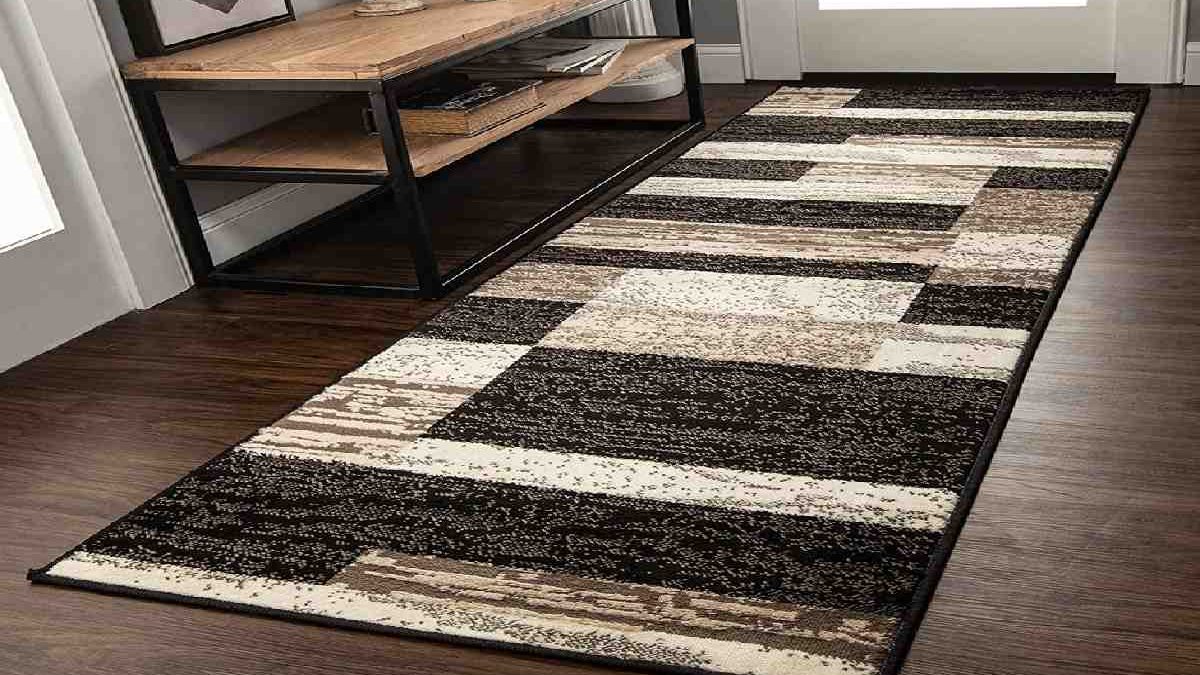 So why not make it a grand entrance? Enter runner rugs – the unsung heroes of hallways everywhere. Not only do they add style and warmth to your space, but they also serve a practical purpose by protecting your floors from wear and tear. Here are just a few reasons why runner rugs should be considered as one of your hallway's best friends."
Why Runner Rugs?
Runner Rugs Protect Your Flooring
When it comes to protecting your floors, runner rugs are some of the best friends your hallway can have. Here's why:
They Protect Your Floors from Scratches
Your floors take a lot of abuse, and one of the most common ways they sustain damage is from scratches. Whether it's something as small as a pebble that's been tracked in or something bigger like a piece of furniture being dragged across the floor, scratches can quickly add up and ruin the look of your floors.
They Prevent Slips and Falls
Another way runner rugs help protect your floors is by preventing slips and falls. Wet floors are notoriously slippery, and even dry floors can be polished to the point where they're dangerous. But with a runner rug in place, you won't have to worry about anyone taking a tumble.
They Keep Your Floors Cleaner
If you have hardwood or tile floors, you know how difficult it can be to keep them clean. Runner rugs help trap dirt and dust before it has a chance to reach your flooring, making it easier to keep your floors clean with
Runner Rugs Add Color and Style to Your Hallway
If your hallway is in dire need of a makeover, consider adding a runner rug. Runner rugs can instantly transform a space, adding color and style. Here are just a few reasons why runner rugs are your hallway's best friend:
They Absorb Noise
Rugs help to absorb noise, making your hallway a more peaceful place. If you have hardwood floors, a runner rug will also help to reduce echoes.
They Add Warmth
Hallways can often feel cold and uninviting. A rug will help to add warmth and coziness to the space.
So what are you waiting for? Give your hallway a quick makeover with a beautiful runner rug!
More Reason Why Runner Rugs Are A Great Choice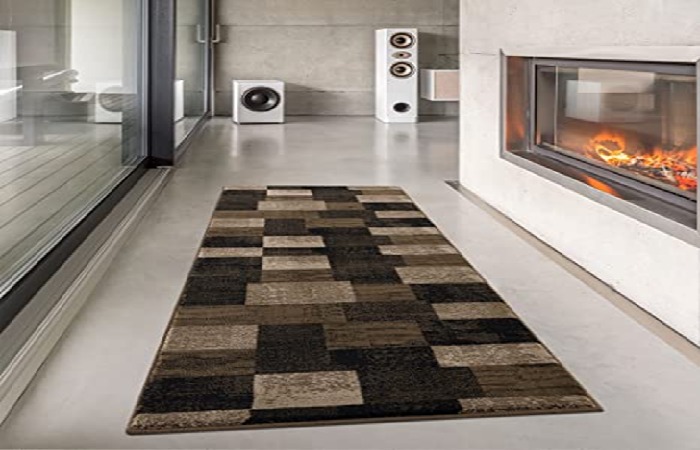 When it comes to easy-to-clean flooring options for your home, runner rugs are a great choice. Here are a few reasons why:
Runner rugs are made of durable materials that can withstand regular vacuuming and spot cleaning.
Runner rugs can be placed in high-traffic areas to protect your floor from wear and tear.
Most runner rugs are stain-resistant, making them ideal for homes with pets or kids.
Runner rugs are affordable and easy to replace if they become damaged or worn over time.
Runner rugs are very affordable. Compared to other types of flooring, runner rugs are quite budget-friendly. This makes them a great option if you're looking to renovate your hallway on a tight budget.
Runner rugs are easy to install. Unlike other types of flooring, runner rugs can be quickly and easily installed by anyone – no professional installation is required!
Tips For Choosing The Perfect Runner Rug For Your Hallway
When it comes to choosing the perfect runner rug for your hallway, there are a few things you'll want to keep in mind.
First, consider the size of your space. You'll want to make sure the rug is long enough to cover the entire length of the hallway, but not so wide that it feels overwhelming.
Next, think about the traffic in your hallway. If it's a high-traffic area, you'll want to choose a durablerug that can withstand some wear and tear. If it's a low-traffic area, you may be able to get away with more delicate runner rugs.
Finally, take into account your personal style. There are runner rugs available in all sorts of colors, patterns, and materials.
Conclusion
Runner rugs are an essential addition to any hallway. They provide warmth, comfort and style that can transform a dull space into something special. With such varied designs available, there is sure to be something for everyone. Whether you're looking for a classic look or contemporary feel, there's no doubt that runner rugs will add the perfect touch of elegance and charm to your home. So go ahead and make your hallway shine with a beautiful rug today!