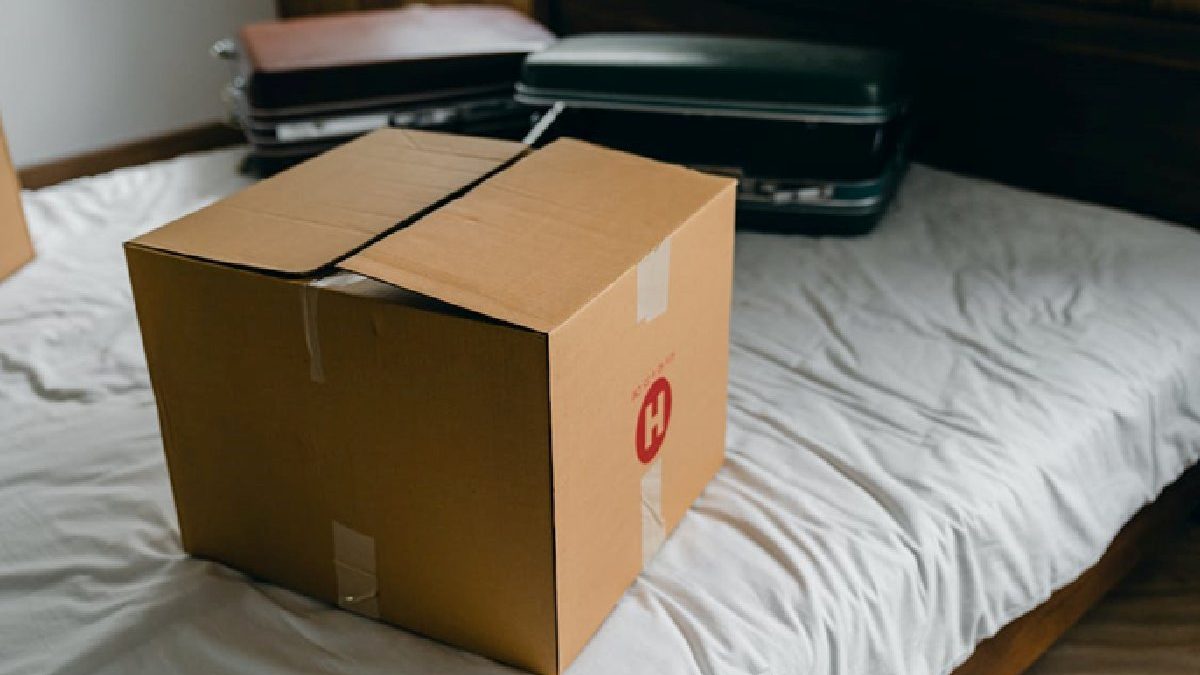 Relocation – Moving can be tough, especially if you plan on leaving one city for another. The process is tiring, stressful, and sometimes expensive. But it doesn't have to be if you plan ahead and consider a few important factors to ensure a hassle-free transition.
Leaving your city for another is also tough because of memories – memories you made in one place are only footprints that might get washed away with time.
Take Wichita as an example. Despite the affordable cost of living, people generally move for better job opportunities as the aerospace and manufacturing industries mostly drive the city's economy.
This is a little turn-off for people seeking careers in diverse fields, so they tend to move to cities in Oklahoma, Florida, and Texas as they offer better job opportunities. There can be other motivations behind the relocation, such as education and family.
So, whether you are moving out of your city for studies, work, or family, navigating the entire process can be emotionally and mentally tiring. Therefore, it's better to have a checklist so you don't miss out on anything important.
This article will help you through the entire process with a list of things you must remember while moving long distances.
1.Manage Finances
One of the first and most important considerations is managing your finances. Many things eat up your budget, from packing materials to transportation charges during a relocation.
Therefore, always start by creating a budget including all the costs and expenses associated with the move and then allocate funds accordingly.
More precisely, notify your banks and utility companies of your impending move, ensuring a seamless transition of services. To be on the safe side, you can also transfer new utilities to your new place before your arrival.
2. Plan and Organize
Before embarking on your relocation journey, it is important to sit down and plan for all the steps involved. A detailed checklist can be very helpful as it serves as your roadmap, outlining all the important tasks and deadlines.
This is the step where you need to shortlist a moving company for your assistance as they make moving smooth and seamless.
We suggest researching Wichita long distance moving companies before planning your relocation. Read reviews, communicate your needs to them, get quotes, and ensure they have a good reputation before signing the contract.
3. Navigating Healthcare and Wellness Services:
The next big thing to consider when moving long distances is healthcare. You shouldn't move to a place without having an in-depth understanding of its healthcare system and options. So, always try to research local hospitals and clinics in the area and find out good healthcare professionals there.
This includes all the primary care physicians and specialists, especially when any family member is facing a health condition. Also, it would help if you explored different health insurance options in the area, so you don't get any surprises when you reach there.
4. Exploring Educational and Childcare Options:
If you have children, after housing options, it's important to explore educational and childcare options in your new location. Research local schools, colleges, and universities beforehand and check out their admission processes and curriculum.
You should also give weightage to the childcare facilities in that area if you have young children. This information will help you make informed decisions while relocating.
5. Pack and Shipp
One of the most taxing parts of relocation is packing your stuff and shipping it to the new place safely and smoothly. This starts by finding the right-sized boxes for packing every item and labeling them so you don't get overwhelmed while unpacking later.
At this step, you should try to pack the essentials first and less important items after that. Here, your moving company will greatly help as they will take care of the packing and offer insurance for delicate items.
6. Adapt to the New Environment
Moving to a new city involves adapting to a different culture and lifestyle. To make the adjustment easier, familiarize yourself with the culture, traditions, and local customs.
Research local social groups or organizations that align with your interests and join them upon arrival. Exploring the city and discovering its amenities and attractions will also help you feel more at home in the new place.
7. Make Friends with the Community
This might not seem like a part of the relocation, but it is one of the essential parts of moving to a new place. For a useful adaptation to the new environment, it's inevitable to build a sense of community over there.
Once you've moved into your new place, start interacting with locals by attending local events and meetups. Volunteering or participating in community activities is another excellent way to get involved and meet like-minded individuals.
8. Manage Emotional Well-being
Relocations can often evoke a range of emotions, including excitement, anxiety, and homesickness. Maintaining close contact with your friends and family is important for managing the relocation process emotionally.
You shouldn't distance yourself from any of them; instead, try to stay in touch with them more than ever before. If you cannot visit them, talk to them over video calls and ensure that you're close to them.
9. Take Care of Yourself
Lastly, it's easier to neglect oneself during relocation. Always give priority to yourself during the relocation process, so you can move without affecting your health in the process.
Adopt a healthy lifestyle by incorporating regular exercise and nutritious meals into your routine.
Conclusion
A long-distance relocation is not as fun as it may seem from the outside. The process can be very complex and challenging, especially in a new state or country.
However, with proper planning, you can make the process easier for yourself and adapt to the new environment quickly. By implementing all the strategies discussed above, you'll be confident enough to move from your city to a new one without problems.