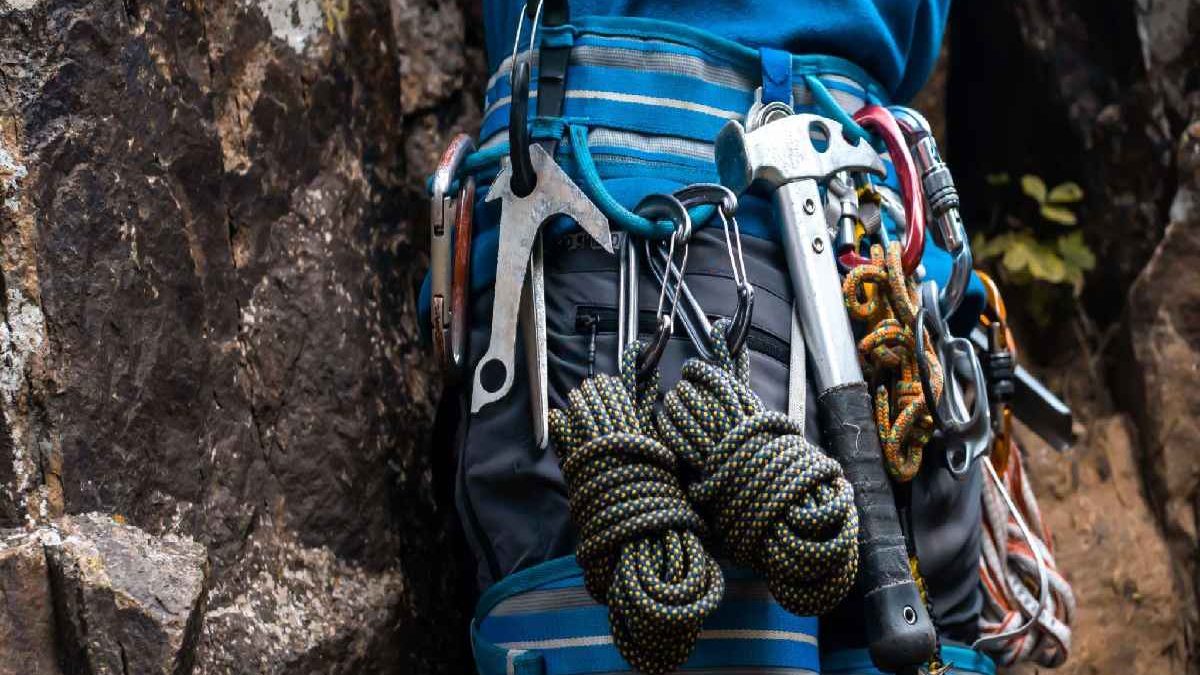 You may have the right technical training and be in the best shape of your life, but without the right gear and apparel, your mountain climbing experience won't be truly successful. All mountain climbers, from beginners to novices, need be sure that they are fully equipped to take to the mountains by investing in the right gear and apparel.
In this article, we take a look at the essential outdoor apparel every beginner mountain climber needs.
Mountain Climbing Apparel Every Beginner Should Have
1.   Mountaineering boots
 Never underestimate the importance of a great pair of mountaineering boots. These boots are designed to provide you with traction and stability when scaling even the rockiest of terrains. Mountaineering boots have the ability to attach to cramptons for when you are climbing snowy mountains or even glaciers. Remember that not all mountaineering boots are made for cramptons so if you require them, make sure the boots you invest in have this options. There are two basic choices when it comes to mountaineering boots and these are:
 Insulated boots: These are designed for colder temperatures, especially for climbers that find themselves on snow covered mountains and glaciers. These boots can be worn at any time of the year and under any conditions but they are mostly preferred for winter as they provide insulation and warmth that can become overwhelming in summer months.
Non-insulated boots: These boots are designed for mild temperature climbs or for climbs that don't take place in the snow. They are lighter and less bulky than insulated boots which make for a more agile and comfortable fit.
2.   Crampons for mountain climbing
The most common choice of crampons are steel crampons – this is because the material is strong and durable in any condition. Aluminium crampons are lighter than their steel counterparts but they are also less durable. If you want to climb moderate mountains, then aluminium is sufficient; however, if you find yourself trailing over rocks or snow, than steel crampons are a better option.
3.   Helmets for mountain climbing
Just about all rock-climbing helmets can be used for mountain climbing. However, you need to make sure that the helmet is able to attach to a headlamp – another mountain climbing essential to ass to your gear. Some helmets have closable vents as well – which are great for those colder days.
4.   Rab waterproof jacket for mountain climbing
It can rain, hail, or snow at any time. A jacket that is merely water resistant is not enough. And with this in mind, a 100% waterproof jacket is essential for mountain climbing. Getting wet on a trail can cause big problems and this is why you need to make sure you find the right waterproof jacket. Rab waterproof jackets are built to tackle any mountain climbing adventure and you have an array to choose from. Make sure you stay warm and moisture free on the trail!
5.   Ropes for mountain climbing
If your mountain climbing adventure involves technical rock climbing or glacier climbing, then it is absolutely vital that you invest in a rope or ropes. You will want to choose carefully and take a look at the weight of the rope and this is determined by the length and diameter.
6. Harnesses for mountain climbing
A standard rock climbing harness can be used when you take on the mountains however, you should look into investing in one that is designed specifically for mountaineering as this will be more comfortable and convenient when you find yourself on the slopes. A mountain climbing harness is usually made using flat webbing and has low-profile gear loops in order to keep it lightweight, comfortable and compact.
7. Backpacks for mountain climbing
There are specific features your backpack should have in order to make your mountain climbing experience that much smoother. Most of these climbing packs have a sleeker and narrower profile in order to allow for easy arm movement while you are handling ropes and making your way up some rocks. Many mountain climbing backpacks allow you to strip down the pack to reduce the weight and size for when you begin summiting.
8. Tents for mountain climbing
Mountain climbs take longer than 24 hours and you will definitely need a shelter to sleep in. Some climbers prefer lightweight sacks but others prefer to use a 4-season tent. 3 season tents may work just as well but a 4-season tent is known to withstand even the fiercest winds as well as snow.
9. Sleeping bags and pads for mountain climbing
In order to make your nights restful, it's important you have a sleeping bag that is rated to keep you comfortable in even the coldest weather. Take a look at the stats of the bag you choose to ensure it is well suited for cold nights and invest in a sleeping pad as well. A sleeping pad can be bulky but a foam pad eliminates any worry of punctures when you are staying overnight on a mountain. If you choose to go with an airpad – be sure to bring a repair kit as these can tear on mountains