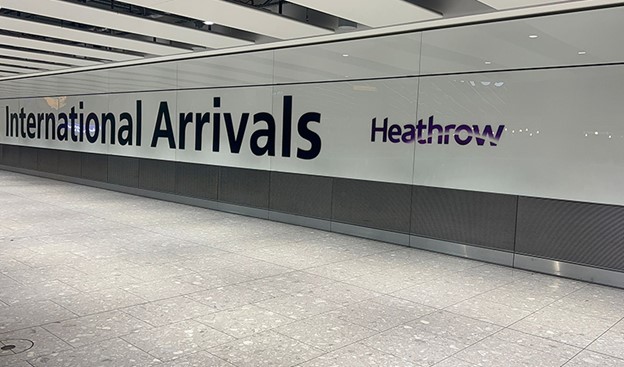 Heathrow to London
So, you've touched down at Heathrow Airport, and now you're faced with the task of getting from Heathrow to London. Whether it's your first time visiting the British capital or you're a seasoned traveller, it's a journey that can be rife with choices and potential pitfalls. Worry not, because this guide is designed to help you make the most informed decisions, both in terms of time and your wallet.
Navigating the sprawling maze that is Heathrow, coupled with the extensive public transport network of London, can be a daunting experience. Many find themselves overwhelmed by the multitude of options, timetables, and routes. But this need not be a stressful ordeal; with a bit of planning and the right knowledge, you can make this commute efficient and even enjoyable.
Whether you're inclined towards the luxury of private hire cars or the practicality of public transport, there's something in this guide for everyone. Let's dive into the details.
1. Choosing the Right Transportation Option: Weighing Your Priorities
The first step in navigating the Heathrow to London route efficiently is selecting the most suitable transportation option. This decision hinges on several factors, including budget, time constraints, luggage considerations, and personal preferences.
Heathrow Express: For those seeking the fastest route to central London, the Heathrow Express is the ideal choice. This non-stop train service connects Heathrow Airport to Paddington Station in a mere 15 minutes. However, this convenience comes at a premium price, making it less appealing for budget-conscious travellers.
Elizabeth Line (Crossrail): The Elizabeth Line, also known as Crossrail, offers a balance between speed and affordability. With a journey time of approximately 30 minutes, it connects Heathrow Airport to central London stations such as Paddington, Tottenham Court Road, and Liverpool Street. Its fares are considerably lower than the Heathrow Express, making it a popular choice among travellers.
Piccadilly Line: The Piccadilly Line, part of the London Underground network, is the most economical option for reaching central London from Heathrow Airport. However, it is also the slowest, with a journey time of around 50 minutes. Additionally, the Piccadilly Line can be crowded during peak hours, making it less suitable for those with bulky luggage.
National Express Coach: The National Express Coach provides a direct connection between Heathrow Airport and Victoria Coach Station in central London. While it is the most time-consuming option, with a journey time of approximately an hour, it offers the most affordable fares.
Taxis and Private Hire Cars: Taxis and private hire cars offer the convenience of door-to-door service, making them a suitable choice for those with heavy luggage or those seeking a more personalized experience. However, they are the most expensive option, with fares varying depending on traffic conditions and the time of day.
2. Booking Tickets in Advance
Booking your transportation in advance can save you money and the inconvenience of queuing up at ticket counters. This is especially true for services like the Heathrow Express and the Elizabeth Line, which often offer discounts for early bookings.
However, while pre-booking can provide some financial savings, it does limit your flexibility. Make sure to weigh the pros and cons—especially if your travel schedule isn't set in stone. If your flight gets delayed or plans change, those pre-booked tickets might not seem like such a good deal after all.
3. Utilizing Travel Cards and Passes
If you're looking to save even more on your Heathrow to London journey, consider using travel cards like the Oyster Card or Travelcards. These are particularly useful if you plan to use London's public transport network extensively during your stay.
An Oyster Card can save you a considerable amount compared to single journey tickets. And it's not just limited to the Tube; you can use these cards on buses, trams, the Docklands Light Railway (DLR), London Overground, and most National Rail services in London.
4. Optimizing Luggage: Traveling Light and Smart
The type of luggage you have can significantly impact your travel experience, especially if you're using public transport. Compact, easy-to-handle bags will make your life much easier when navigating the Tube or buses.
If you do have bulky items or simply more bags than you can manage, services at Heathrow Airport and central London stations offer luggage storage. You can leave your things for a few hours or even days, giving you more freedom to explore without being weighed down.
5. Planning Ahead: Avoiding Peak Hours and Busy Periods
Peak hours in London are generally between 7-9 a.m. and 5-7 p.m. During these times, public transport is most crowded, and fares can be higher. If you can, try to plan your travel during off-peak hours.
Additionally, consider any special events or holidays that might affect travel times. The last thing you want is to get caught in an unexpected rush or delay, so a bit of forward-thinking can go a long way.
6. Familiarizing with Public Transportation
Before you embark on your journey, it's a good idea to acquaint yourself with London's transport network. Familiarising yourself with the Tube map and various bus routes can help you feel more at ease and confident while travelling.
Apps like City Mapper or Google Maps are incredibly useful for real-time information and route planning. They can help you find the quickest or least crowded routes, making your journey more efficient and comfortable.
7. Utilising Airport Amenities: Enhancing the Travel Experience
Heathrow Airport is equipped with several amenities to make your transit more pleasant. From free Wi-Fi to airport lounges, you can find ways to make the most of any waiting time.
Airport lounges offer a peaceful and comfortable space to relax, work, or even catch some sleep. Though some lounges require membership or a one-time entry fee, the comfort and amenities provided often make it a worthwhile investment.
8. Staying Informed: Keeping Abreast of Travel Updates
Stay ahead of the game by keeping an eye out for any travel updates or disruptions that could affect your journey. Transport providers usually offer real-time alerts, and following their social media accounts can keep you in the loop.
Timely information is crucial when you're on a tight schedule or have commitments to meet. Knowing about delays or cancellations in advance can save you a lot of stress and potential inconvenience.
9. Embracing the Journey: Enjoying the Experience
Lastly, while the focus is often on efficiency and saving money, don't forget to enjoy the journey. Whether it's the changing landscapes, the unique London Underground culture, or simply the excitement of being in a new city, there's plenty to appreciate.
Even the commute can offer its kind of experience, adding to the memories you'll take away from your trip to London. So, take a moment to look around, breathe, and take it all in.
Getting from Heathrow to London doesn't have to be a daunting experience. With a bit of knowledge and planning, you can find the option that suits you best, both in terms of time and money. Whether you choose the speed of the Heathrow Express, the affordability of the Tube, or the convenience of a taxi, armed with these tips, you'll be well on your way to a smooth start to your London adventure. Safe travels!