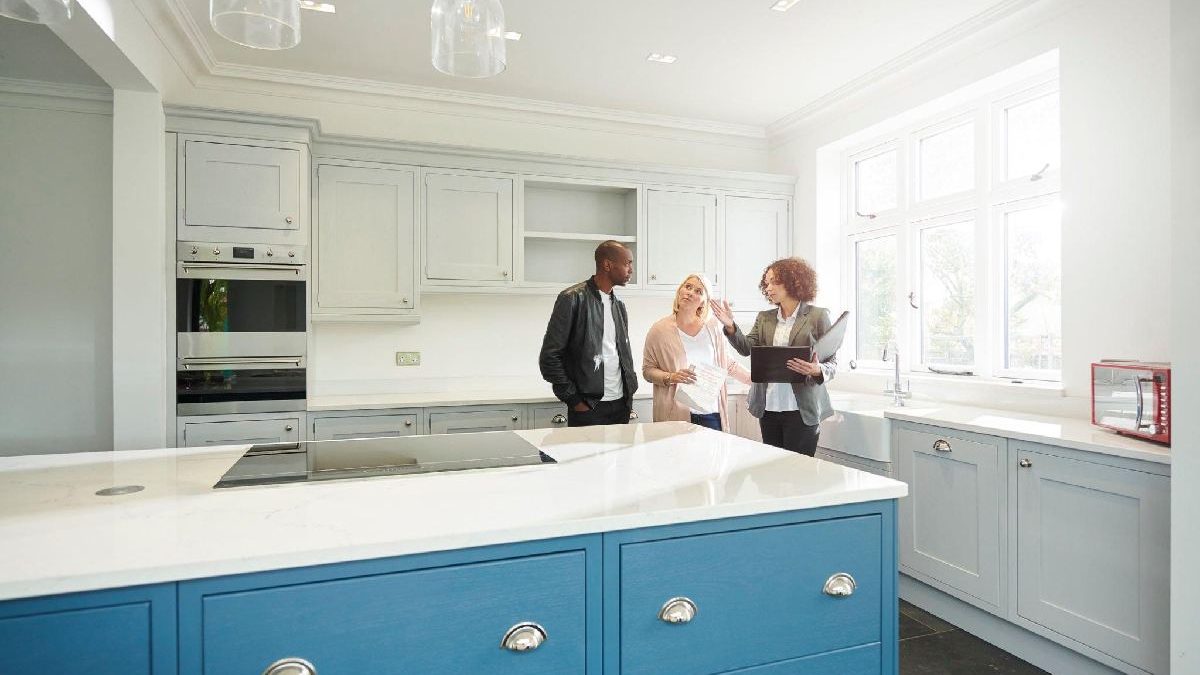 Is it possible to sell your house for cash?
Certainly! Finding a buyer who can complete the sale of your house without needing financing is necessary if you need to sell it for cash. Instead, the buyer will make the payment using a cashier's check or an online transfer.
Who are the buyers interested in purchasing homes with cash?
Two main groups of buyers typically choose all-cash transactions. Individual buyers who plan to be in the purchased property make up the first group. Investors in real estate make up the second group.
Understanding Your Home's Value
It can be difficult to estimate your home's exact value because it ultimately depends on how much someone is willing to pay for it. The value of your house can, however, be estimated or ranged. Home valuation estimates can be found on numerous websites, though these estimates can change. You can get a all-around idea of your home's value by looking into a variety of sources. Although it might not give an exact value, it can give useful information about the general worth of your property.
Sell Your House in the 'As-Is' Condition
It is typical for the property to be purchased "as-is" when making cash purchases from "we buy houses" companies. This suggests that the buyer accepts the house as-is, with no requests for the seller to make any improvements. In spite of this, the seller is still obligated to disclose any known problems with the property.
If you choose to fix problems with your house before selling them, like leaky roofs, asbestos, or structural issues, it might increase the value of the house. It's vitial to keep in mind, though, that as you take the time to fix these issues, the selling process may be slowed down as a result. It also entails making improvements to the house before putting it on the market.
You can steer clear of all of this trouble and expense by selling your house quickly for cash. The cost of the purchase will, however, reflect it.
Selling Despite Difficult Situations
There are times when selling a house using conventional methods is difficult because of a variety of factors. If your property has numerous unpaid fees and taxes, title issues, storm damage, code violations, or needs significant repairs, finding a buyer who can get financing from a lender might be challenging. Selling your house in this situation becomes more doable, though, if you don't need a mortgage. Home investors frequently express interest in acquiring such properties and making the necessary investments to take care of any issues that may already be present.
In these circumstances, selling your home without using conventional financing creates possibilities for overcoming challenges that might otherwise have hampered the sale. House investors are frequently prepared to make offers because they are aware of the particular difficulties these properties present. This gives you a chance to sell your house and relieves the stress of handling difficult circumstances.
Understanding the Process of a cash Sale
Compared to a conventional sale involving financing, selling a house for cash offers a quicker turnaround time. It's important to realize, however, that the process still involves several steps and cannot be completed in a single day, even in a cash sale.
The first step is to negotiate and accept the offer from a buyer who is prepared to buy your property outright. Finalizing the sale's terms and conditions, such as the purchase price and any stipulations, is part of this process.

The transaction enters the escrow phase once the offer has been accepted. In addition to preparing the necessary paperwork and contracts during this period, the buyer usually inspects or evaluates the property. Depending on the terms of the buyer and seller's agreement, the precise length of the escrow period may change.

The closing procedure is carried out after all required paperwork has been submitted. This calls for the exchange of money as well as the transfer of property ownership to the buyer. Since there is no need to wait for loan approvals or additional paperwork related to mortgage lenders, the closing process is typically quicker in cash sales compared to financed sales.

Although a cash sale usually takes less time overall, it's important to remember that the precise time frame can still be impacted by things like the complexity of the deal and any special circumstances pertaining to the property. You can complete the sale quickly by collaborating closely with a reputable real estate expert to help ensure a smoother and more effective process.
Conclusion
When you find yourself in need of quick cash for your house, selling it for cash offers a viable solution. By finding a buyer who can complete the purchase without relying on financing, you can expedite the selling process. By understanding the process, working with reputable professionals, and considering your unique circumstances, you can navigate the cash sale journey with confidence and achieve your desired outcome in a timely manner.