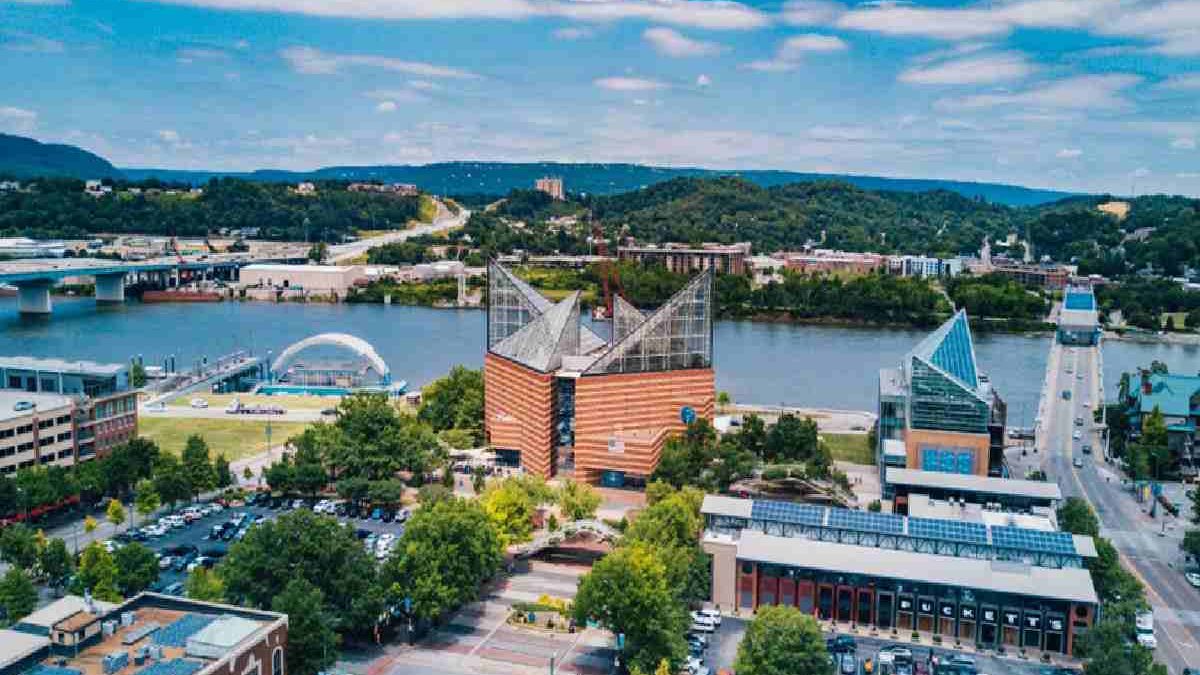 Smyrna, Tennessee is an amazing area that gives the best southern environment. Although the city was first established as agricultural land in the nineteenth century, it is slowly becoming an urban area with many facilities.
This smooth development has made Smyrna a go-to place for people who want to enjoy urban facilities while also being able to get in touch with the countryside. Many parks, super shops, schools, colleges, and playgrounds are slowly being constructed, making this area a hotspot.
If you wish to move to Smyrna, here are some fantastic areas perfect for moving in with children.
Best Areas in Smyrna to Move In
Although the city is still under growth, the best-selling feature of this area is that it is located right beside the capital city of Tennessee, Nashville.
This is also why many people are interested in moving to Smyrna. With that being said, here are some suitable areas in Smyrna:
1. Hilltop
A relatively new neighbourhood, Hilltop is located near the center of Smyrna, TN. The cost of living in this area is comparatively lower than in other areas. The median price of apartments in Hilltop is $194,985. The apartments can range from as large as four bedrooms to smaller than two bedrooms, making them perfect for people who have children.
There are also rented houses if you need help to afford your own house. The average rent for apartments is $1,723. There are also a lot of parks where children can play and have fun. In terms of real estate, property resale values in this area are also pretty good.
2. Rock Springs Road
This area of Smyrna is much older, yet there are a lot of vacant places. Being an older area, you can expect that there are a lot of facilities in this area. From small apartments to high-rise buildings and even fancy condos, everything is present in Rock Springs.
As there are a lot of facilities, the cost of apartments and rent is high. The average cost of an apartment is $266,832, one of the highest in Smyrna.
This also means this area is one of the safest areas to live in as the community people are familiar with one another and the environment is also fairly friendly.
3. Rocky Fork
This is one of the most highly valuable areas of Smyrna and unlike others, this area mostly comprises single homes. Very little high rise apartments are present here. Most houses here are privately owned, which is why they cost very high. Additionally, there are a lot of schools in this area, such as Stewarts Creek High School.
However, the biggest selling feature of Rocky Fork is all the churches and chapels. So for people that follow a religious lifestyle, Rocky Fork is the perfect area for them.
4. Florence
Florence is one of the few closed communities in Smyrna, Tennessee. It is surrounded by many markets, supermalls, and community properties, making this area more resourceful. This area is also popular for its public gathering spots, such as many restaurants, swimming pools, parks, and clubhouses.
Since this is a closed community, the crime rate in this area is fairly low. Another contributor to this low crime rate is that the area is fairly new, being developed after 2000. This is why this area still has a lot of open green spaces, which can be a soothing sight for many.
5. Stones River Homes
One of the most culturally diverse areas of Smyrna, most of this area's buildings are traditional rather than modernized concrete block-shaped buildings. If you want a vintage flavor in your residence, this area will have you covered. It is also situated beside the Stones River streams, making it an excellent place to spend leisure time.
There are a lot of traditional stores that have signs in various languages, making them a special attraction site. Stone River Homes is perfect if you want to live in an area with the perfect mixture of urban and countryside environments.
6. Lake Farm Estates
This suburban area has a complete countryside environment. Most houses in this are single houses with 3 or 4 bedrooms. You will only find high rise apartments. This area is also not mainly populated, which some people might enjoy.
But your kids will need help having friends of the same age. But the vast open space that you will get in front of your house could help give them a chance to cherish the beauty of nature.
The low population also means you do not need to worry much about crime or traffic. This is why the land value of this area is fairly high.
7. Tarrytown Estates
Another suburban area that is a jack of all trades. Tarrytown estates is a part of Smyrna that was established in the 20th century. This is why this area has a lot of modern facilities such as dentist clinics and hospitals, as well as technical schools, churches, and playgrounds.
Not only is this place friendly and suitable for children, but the famous wine stores of this area also make it popular among parents as well. The only downside however is that it is located on the outskirts of Smyrna, making it difficult to reach other parts of the town.
8. Smyrna
Last, but not least, on our list, we have the city of Smyrna itself. Although this is the main town, this area's land value is low compared to other areas, such as the Hilltop of Rocky Fork. The main reason for this low land value is that it is highly populated since most schools, parks, and commercial buildings are located in this area.
Since this area is highly populated, getting a house to buy or rent would take a lot of work. But if you can get one, you will be able to enjoy all the urban facilities at a cheaper cost.
Final Thoughts
Not only is Smyrna, Tennessee, a highly regarded town in the US due to its lower cost of living but also to all the amenities, including safety and security, included in these low expenses. Therefore, if you have a large family, particularly children, this region of Tennessee is ideal. You can check out 12 South Magnolia Apartments Nashville TN. We hope this article has given you enough knowledge to decide.