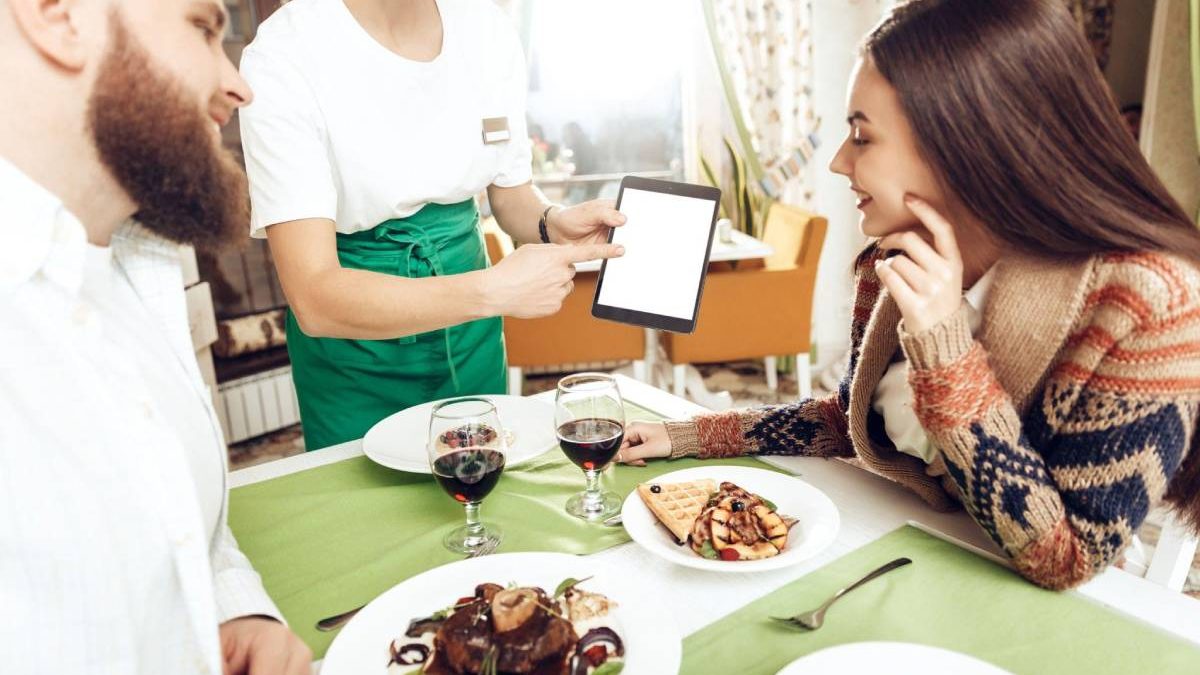 With spring settling in, people eagerly look forward to discovering exquisite flavors. If you own a restaurant, then this is a great time to update your restaurant's menu and introduce new dishes that take advantage of the season's fresh produce and flavors.
Adding a new range to your menu will come as a pleasant surprise to your regular visiting customers. If you're looking to beckon new customers to try your restaurant's seasonal cuisine, you'll need to plan an effective marketing strategy. With various marketing tactics available, you will likely need clarification about which strategy best suits your venture.
However, when marketing food, visuals are your best friend, and what better way to publicize your newly launched spring menu than video marketing? Video content is becoming increasingly popular among consumers, with many preferring watching videos over reading text or looking at static images.
We've elucidated a few guidelines to help you create an effective video marketing campaign for your spring restaurant menu.
Plan Your Video Content
Before you start filming, you must plan what you want to showcase in your video, which primarily depends on what the public wants to see. To begin with, the most important aspect of your video should be the food itself.
Consider highlighting some of your most popular spring menu items and any new or unique dishes you're offering on customized slideshows. You don't need to worry about graphic designing as online custom slideshow makers are available, making your work easier!
To attract customers, you can illustrate your menu and dishes on dynamic digital signs. Digital signages are more modern and attractive. Don't fret about the content, as you can easily access digital signage content online.
It is also a good idea to share the inspiration behind the dishes on your menu design.. You could include the history of a particular recipe or the philosophy behind your restaurant's cuisine. By sharing these stories, you can resonate with your viewers.
Moreover, you may also want to showcase your restaurant's ambiance and décor to give viewers a sense of what dining at your restaurant is like. The public would also want insight into your customers' reviews.
You can include video clips of satisfied customers talking about their favorite dishes or overall restaurant experience. This addition will create social proof and show potential customers that others have enjoyed their dining experience at your restaurant.
A crucial tip for an impactful video is to keep your content crisp and concise!
Use High-Quality Visuals
Your video should be visually appealing; in this case, the food needs to look tempting! It's best to consider hiring a professional videographer or photographer to ensure your video looks polished and professional. Use a tripod to keep your shots steady and avoid shaky footage. Apart from that, you'll also need to ensure great lighting.
You don't exclusively need to show clips or images of food. You can get creative and share behind-the-scenes footage. Consider including footage of your kitchen staff preparing dishes, your bartenders creating cocktails, or your servers interacting with customers.
Add Music And Captions
Once you've created the raw video content, it'll be time to get creative with music. Adding background music and captions to your video can help to make it more engaging and accessible to viewers. Add music that fits the mood and tone of your restaurant and the food you'll be showcasing.
Another important aspect of your video will be the captions. You can use captions to highlight key menu items or promotions or to add a personal touch by including quotes or testimonials from satisfied customers. Furthermore, ensure that the font used for the captions is short, precise, and easy to read.
Make Use Of Social Media
Once you've uploaded the video on your restaurant's website, you'll need a powerful boost with the help of social media. You can share your videos on social media platforms such as Facebook, Instagram, and Twitter to reach a wider audience.
You can add relevant hashtags to help people find your videos more easily. Moreover, consider partnering with influencers who can help promote your restaurant's spring menu amongst their followers.
Measure Your Results
With all the efforts put in, you'll be eager to know the progress your marketing strategy will be making over time. Once your video is live, tracking your results is important to see how your video marketing campaign is performing.
Apart from the number of customers visiting your restaurant or ordering take-in, you'll also have to monitor online metrics like views, engagement, and click-throughs.
Tracking results will help you see how many people are watching your video and taking action. Use these insights to refine your video marketing strategy and create more effective videos in the future.
That summarizes the main strategies you can use to promote your restaurant menu through video marketing. Here's hoping they help you achieve your goals. Happy marketing!